About the IoD in Guernsey
The Guernsey branch of the Institute of Directors supports, represents and sets the standards for directors and business leaders in the Bailiwick.  
We believe that excellence and professionalism in the boardroom are essential for responsible business practice which in turn benefits our wider society. We raise standards of directorship and governance through education, advocacy and leadership development. 
A range of world-leading IoD director development courses are available locally and we run regular events, seminars and an annual conference to facilitate networking, stimulate thinking and encourage debate on the critical issues facing businesses in Guernsey. 
The IoD is an independent voice which actively engages with the States of Guernsey deputies and public service to present members' views and works with other business associations where our interests are aligned.
Organisation Aims - connect, develop and influence
Provide networking opportunities 
Foster a positive environment for businesses to flourish
Provide world-class learning and development opportunities for directors
Raise the standards of local business governance
Represent member views to government and regulators
Join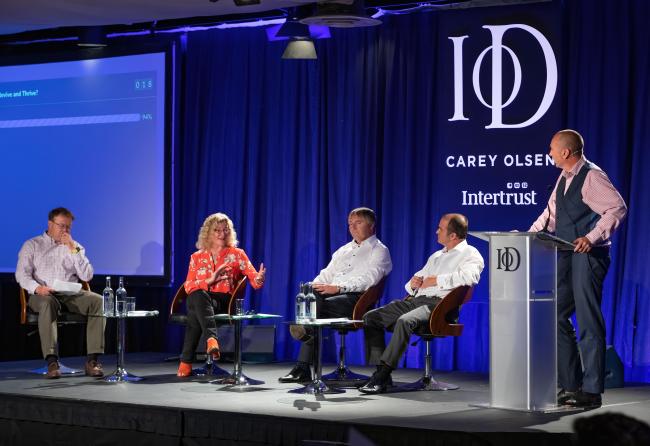 What We Do
The Guernsey branch has a long history of supporting its members locally. 
Members of the local committee monitor and discuss topics such as digital connectivity, skills and population, transport, economic development and the machinery of government. The committee meets on a monthly basis and engages regularly with politicians, other business associations, the regulator and civil servants.
We regularly provide considered comment on a range of topics to support and benefit the Guernsey economy as a whole.
Meet the local IoD committee
Make Your Voice Heard
The IoD seeks members' opinions on the issues that matter to business leaders, including connectivity, regulation, skills and the economy. Tell us what you think.
Share your views