The IOD is where directors and leaders are made
Whether you are currently an executive director, a NED, an entrepreneur, an aspiring future leader or evn business-minded student, the IOD is for you.  If you're looking to connect to, develop and influence your network and the wider business community, as well as improving your knowledge, skills and mindset then join the IoD in Guernsey. 
Not only will you be joining 700 members in Guernsey, you'll also be part of wider comunity of thousands of directors and leaders in the UK and beyond. As part of the IOD we're all in it together - and we believe better directors make better businesses that benefit our island economy and community.
Why join us?
The IOD Guernsey will help you to connect, develop and influence where it matters:
Join over 700 local members who include over 60 Chartered Directors
Attend monthly breakfasts, specialist technical seminars, the Annual Dinner and the IoD Annual Convention
Network with peers and keep in touch with the business community
Access world-class director development and professional qualifications
Boost your career with a range of professional development, training courses and events at discounted member rates

Take advantage of 24/7 access to CPD resources through the IoD Academy

Engage with other local business organisations
influence the debate and shape the agenda by sharing your views with States of Guernsey deputies and civil servants 
Benefits at a glance
World class Professional Qualifications
The IoD's Company Direction Programme is a unique personal and professional development programme specifically designed for all practising and prospective company directors.  The Certificate and Diploma will equip you with the knowledge you need to function as an effective company director and leader. Both the modular and accelerated programmes are offered locally through the GTA University Centre.
Chartered Director Programme
Qualifying as a chartered director is the IOD's gold-standard professional development programme. The IoD is the only institute in the world to offer qualifications for directors under Royal Charter. Chartered director status signals that you're committed to your role and the contribution you make as a director or leader of your organisation. Once you qualify, you will have access to the IoD Academy for the rest of your career, ensuring that you keep up with changing business practices and policies.
Professional Director series of 90-minute short courses (free to Full Members)
The IoD is committed to supporting lifelong learning opportunities with a variety of continuous professional development (CPD) including our Professional Director Series. This series helps you and your board keep up-to-date through regular events where business leaders share insights on a wide range of current, relevant topics. Delivered via virtual classrooms, the series offers accessible and digestible CPD 
Just minutes from Piccadilly Circus, Westminster and Trafalgar Square, 116 Pall Mall is one of the capital's most popular business venues. Thousands of IoD members visit each week to work, connect and advance their professional development. Whether you need a Central London base for meetings, somewhere to grab a coffee and check emails, or a venue to host training – there's space for you
Access to Regional & International offices
The IOD has a network of premises and workspaces to provide members options to meet and work right across the UK and internationally. As an IOD Guernsey member you'll have access to these premises. So wherever you are you'll be able to stay connected and productive.

Resources and business advice from the Institute of Directors on how to run a business or organisation. Find podcasts, articles, blogs and more – including guidance on how to become a director and the responsibilities of the role.
Student mentoring and leadership development
The Guernsey branch of the IoD encourages young people to join the organisation. Through the Directors of Tomorrow and the Leadership Shadowing Scheme, we are keen to see more young people join the branch and contribute their views.
The Next Gen Committee & Forum
The Guernsey branch IoD Next Gen Committee was established in 2022 to focus on developing and growing the Next Gen Forum (Forum). The Forum provides a diverse and inclusive network, for professionals who are in management roles and are aspiring or new directors. The committee reports to the main IoD committee and aligns with the IoD's vision and reflects the IoD's commitment to future-proofing boards and director development
The IoD Academy Director Competency Framework
The Director Competency Framework is an important tool for directors and boards, defining the distinct and wide-ranging competencies required for effective leadership. The IoD Academy is a purpose-built, state-of-the art learning facility for leaders located at 118 Pall Mall in London. It is also a digital platform that puts you in control of your learning
Regular magazine, newsletters and updates
As an IoD member you'll always be kept up to date with the latest news, developments and events across the IoD network. This includes the IoD's informative Director Magazine, the IoD Connect, Influence  and Influence Newsletters, the The IoD International Newsletter, as well as our own IoD Guernsey update keeping you informed of all local activity.
IoD Virtual Office at prestigious 116 Pall Mall
IoD Virtual Office can provide you with a prestigious central London business address for your website and business cards, without you having to move your operations or increase overhead costs for office rent. As well as managing your incoming mail with the ability to forward to anywhere in the world, the IoD's experienced in-house Virtual Office team can also provide professional call-handling from a London telephone number.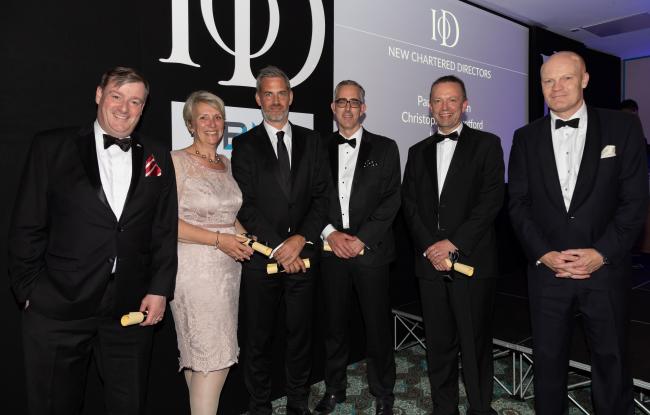 Chartered Director Membership
Organisations need effective and informed boards and directors who are aware of their personal responsibilities and accountabilities across a spectrum of activities and disciplines.
Chartered Director is the professional qualification for directors and recognises the high standards and capabilities that are needed for ensuring that the profession of 'director' is understood and placed at the heart of organisational life.
If you would like to find out more about becoming Chartered or would like to discuss your application please get in touch. Chris Mountford, our Chartered Director Ambassador, is available to answer your questions. She can be contacted via our Branch
Contact Us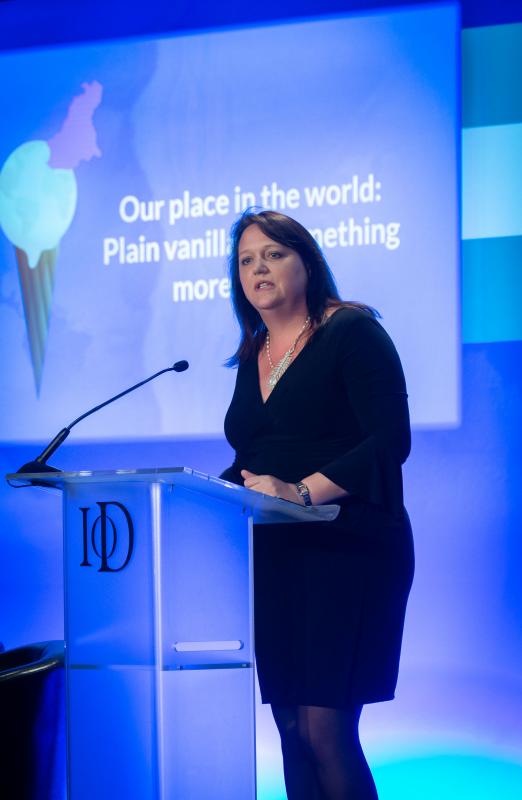 Full Membership
Full membership is for both established directors and those devloping into future leadship roles. Full member status can be achieved by a director who is (or who has been during the past five years) responsible for the strategic direction of one or more of the below solvent entities that has (or have in aggregate) an annual minimum turnover or budget of £250,000 and has:   


Held the post of director for a minimum of three years and been in business for a minimum of seven years; or 

Held the post of director for a minimum of one year, been in business for a minimum of five years and has attended the Institute's course The Role of the Company Director and the Board. 
 
As a member, you will have the designation MIoD after your name. If you do not meet member criteria you may apply as an Associate member. 
Student Membership
If you're a  students looking for a competitive advantage when applying for further education, seeking job opportunities or setting up a business then joining the IoD Guernsey can boost your profile, knowledge and network. The Guernsey branch of the IoD encourages young people to join the organisation. Through the Directors of Tomorrow and the Leadership Shadowing Scheme, we are keen to see more young people join the branch and contribute their views.