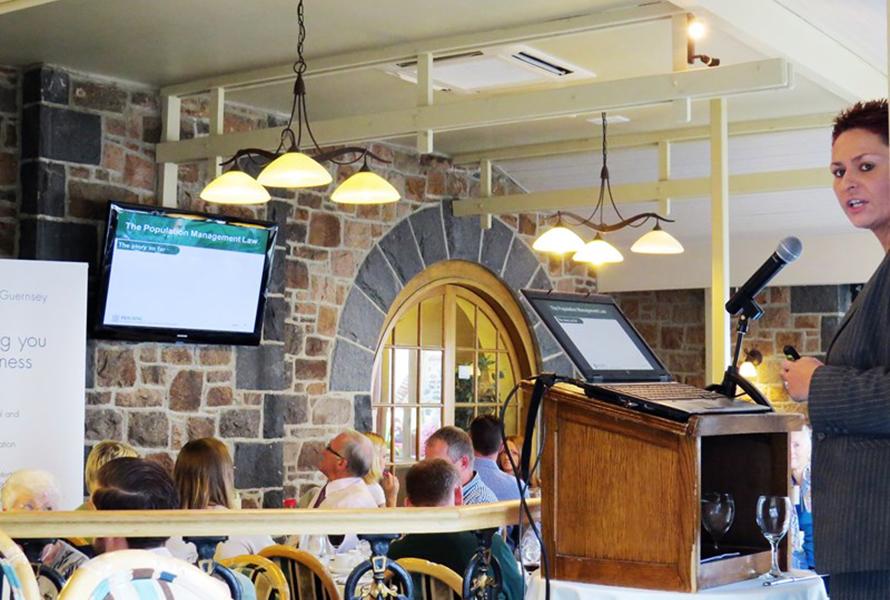 In July this year, the States agreed the transitional arrangements between the Housing Control and Population Management systems, prior to the law change planned for early 2017. But 2017 is still some way off, and businesses can't stand still.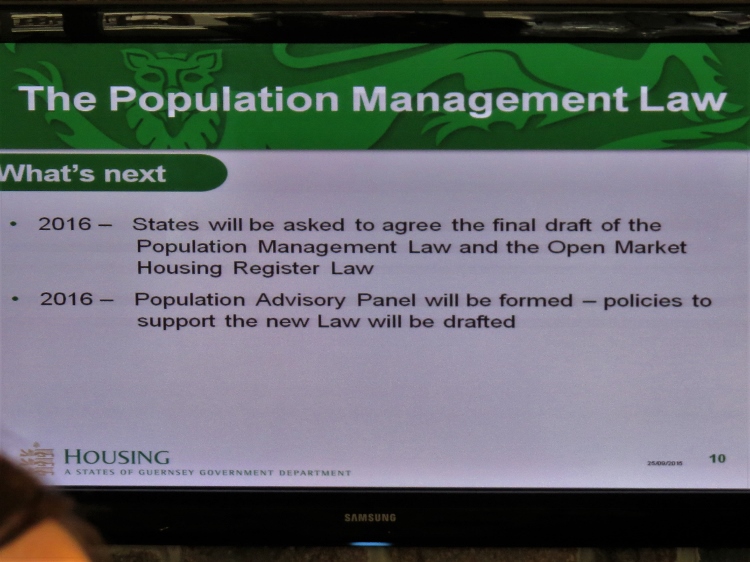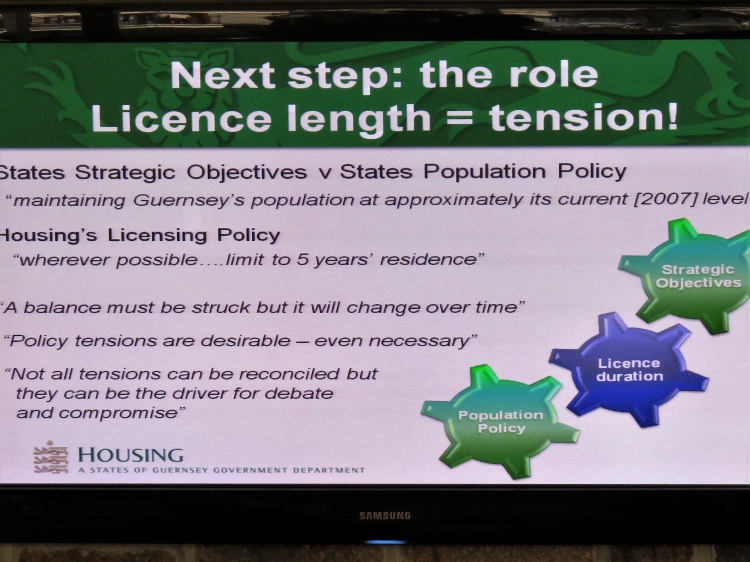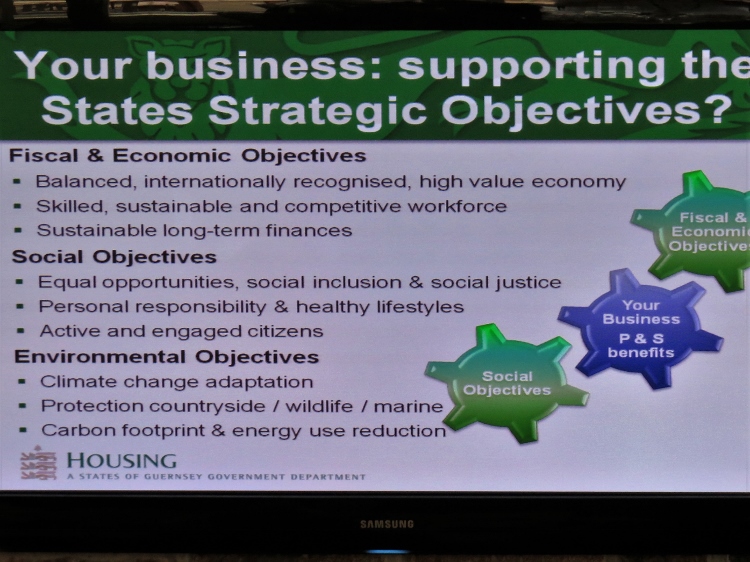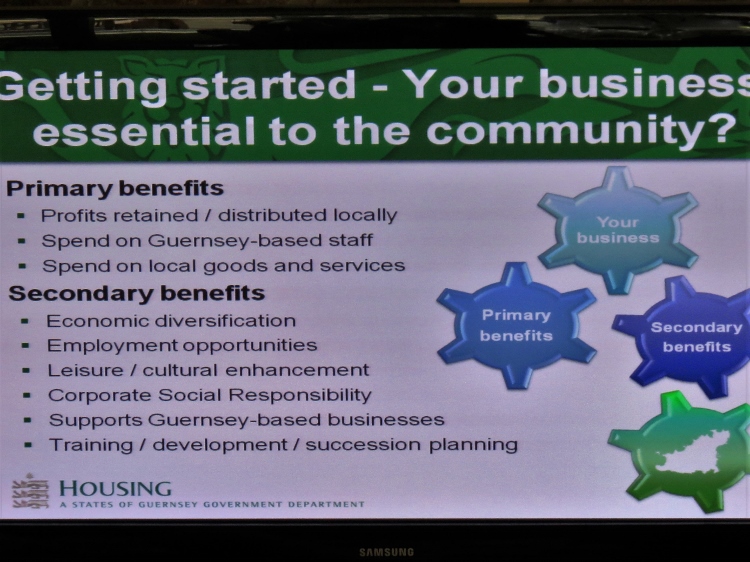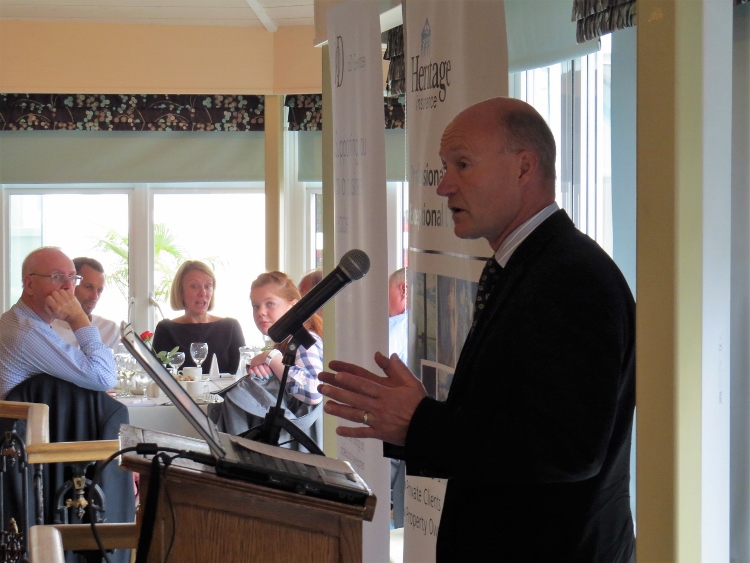 Esther Ingrouille, Principal Officer, Housing Control and Governance, explained how, even in the final stages of its life cycle, the Housing Control system can - and does - help Guernsey businesses to ensure they have the right people in place to support growth and innovation.
She started by explaining that there is a perception that the Housing Department doesn't help businesses. She hoped that by the end of her talk she would convince the members otherwise. 
The type of information which they look at when a business applies for a licence was explained. They consider how essential the business is to the community, look at the profits of the business, wage profiles and local spend when making a decision.
She introduced a series of slides which showed the statistics as regards the number of Housing licence applications that are made and the approval rate together with the time line behind the population control laws. She also highlighted the criteria that the Housing Department considers when looking at licence applications.