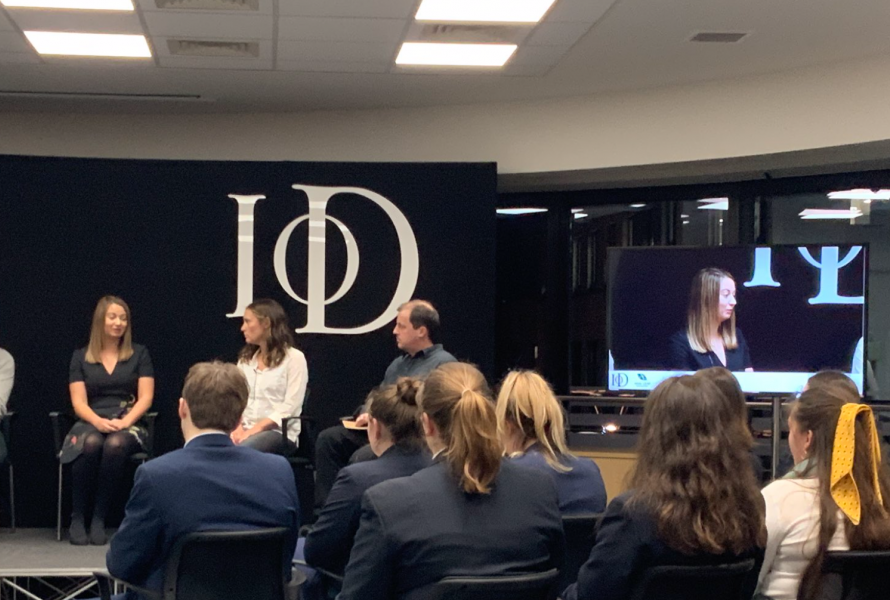 In December, the Guernsey Branch of the Institute of Directors (IoD) held a Career Inspiration Summit for local students, supported by the Ana Leaf Foundation. For those who could not attend, the event was filmed and each session is now available to watch.
The event provided insights and inspiration for local students, with entrepreneurs and industry professionals sharing their career journeys and experiences in business.
John Clacy, IoD Chair, said: 'We want to encourage as many students as we can to watch the recordings from the Summit. We believe there are many students who would really benefit from the discussions that took place, who were in isolation or unavailable over the festive period.'
'We were very lucky to have great panellists who explored a variety of different industries and career opportunities on the island, and we want students and school leavers to take advantage of this.' 
Students can watch again the event session by session, depending on their career interests and preferences below.
Little Island, Big Picture
IoD Chair John Clacy explores the role Guernsey plays in the world and how students should 'think big' about the career opportunities the island can offer now and in the future in a sessions sponsored by Deloitte.  
Make Your Purpose Pay
The event's keynote speaker sponsored by the Ana Leaf Foundation was Tessa Clarke, an award-winning entrepreneur and founder of Olio, a mobile app for food-sharing which aims to reduce food waste. She discusses how to drive your passion and purpose to create a sustainable business. 
Future of Work
Chris Gnapp of Leapfrog Recruitment discusses how Covid-19 has affected the way in which we work and how this change could benefit students who are looking ahead to what skills will be required. 
Personal Brand
PraxisIFM invited 'Authentic Alex' to discuss how to develop your personal brand and stand out from the crowd.
Journey to the Top - Careers Panel
A KPMG-sponsored careers panel, which allows you to hear from seasoned professionals on their personal career journeys.  
In addition, a series of short films featuring Director of Bright Futures Susie Crowder are also available to watch below. Susie discusses:
Bright Futures
How is technology changing the world of work?
How do you match your studies to an industry's needs?
How is technology changing the world of recruitment?
How do you prepare for a multi-stage career life?
What does the future of work look like for Guernsey employees?