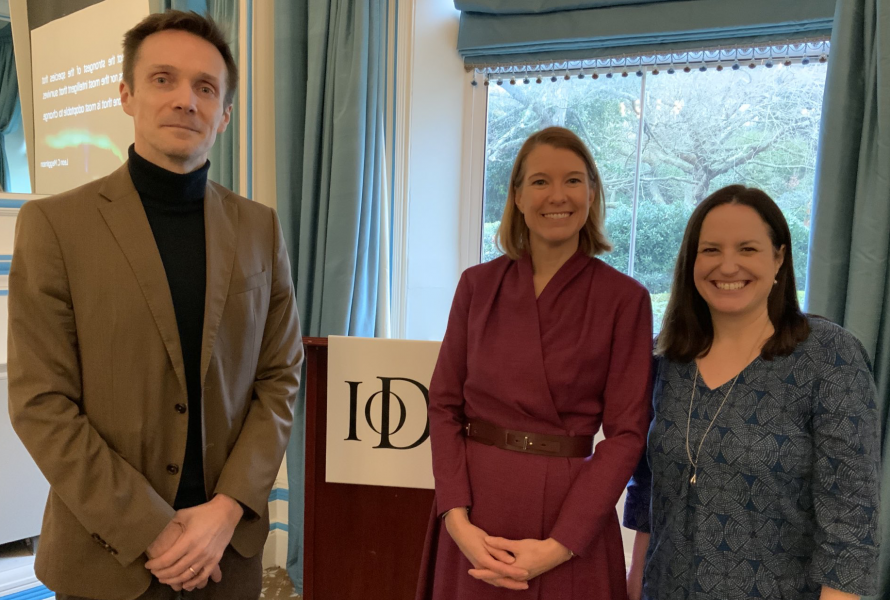 The IoD's January seminar, sponsored by Butterfield, discussed the key challenge faced by directors in the current climate: how to make decisions in difficult conditions which are often described as VUCA: volatile, uncertain, complex and ambiguous.  
Cyrille Joffre, Chief Operating Officer at Sure Group, discussed how you can best make decisions in these conditions and, in a more opaque world, how you can take advantage of volatility and uncertainty while dealing with and managing complexity and ambiguity. 
He said that a first decision is to decide how you will decide, meaning you have a method which can adapt to different types of decisions and how much time you have on your hands to make a decision. This also requires appropriate feedback loops which is the ability to measure the outcomes as well as the quality of the process applied (a decision based on a poor method may unfold a good outcome, and vice versa). Keep in mind that in some instances, a better decision is procrastination.
There will be biases along the process, at an individual or team level. Paying attention to biases quickly depletes our finite brain resources so you will need to ask for external help, from diverse people and contexts, and also apply outcome-blind analysis when possible. Lastly, thinking probabilistically is now a must in our data-rich (sometimes toxic!) society.
The key take-away is to embrace volatility (i.e capture and value the stressors, asymmetries and options), domesticate uncertainty (qualify class and relevant source of uncertainty), address complexity (identify what causes what), and tolerate ambiguity (design small and many experiments).
Having covered the business challenges of operating in a VUCA world, Transformational Coach Valerie Winn shared her insights into the personal challenges of dealing with so much change and ambiguity. 
She explained that everyone's reaction to a situation can be very different, and different people in your organisation will be at different stages of acceptance to change at different times. This has to be acknowledged by leadership, and the impact of fear is significant as our ability to make decisions is reduced.
In a new time of working, change is happening faster and faster and we need courage to challenge our own beliefs and assumptions. The quality that will help us to adapt to change quicker is trust, which is a source of competitive advantage, leading to higher productivity and engagement whilst reducing stress and burnout. 
Connection is another factor to consider – where individuals feel a sense of belonging, they are more likely to feel safe to innovate and try a new approach without fear of mistakes. Grit is powerful as you can maintain the effort despite adversity – a key indicator of success.
However, it is important to recognise that grit must be balanced with regenerative and resilience strategies, particularly during prolonged periods of uncertainty. Finally, the ultimate emergent skill is self-mastery – the continual process of increasing awareness, emotional regulation and the ability to access high-flow states, particularly in decision-making.
Valerie ended the breakfast by sharing a quote from Leon Meggison: "It's not the strongest of species who survives, nor the most intelligent that survives. It is the one that is more adaptable to change."
The next monthly breakfast is a webinar on Friday 12 February, you can find out more here.