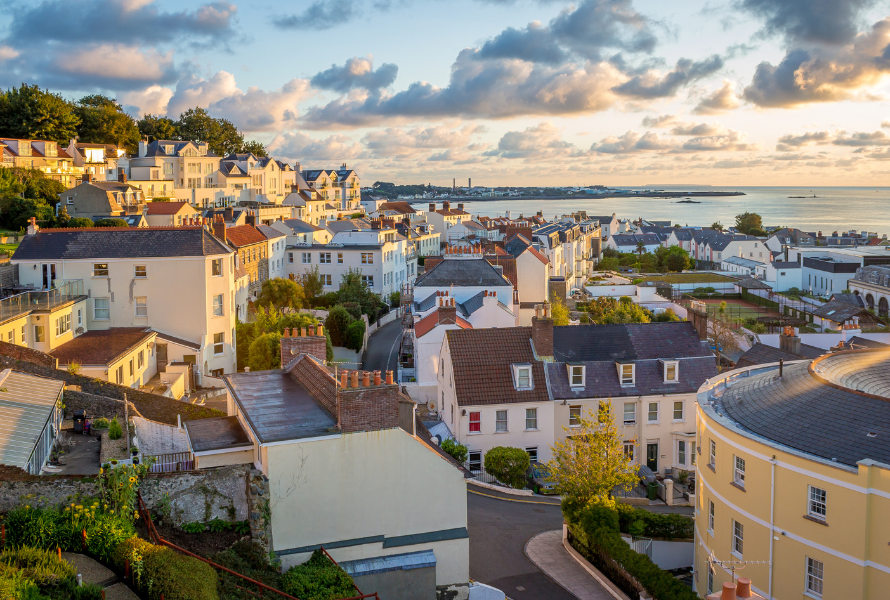 Following the release of the States of Guernsey's latest quarterly population, employment and earnings statistics, Richard Hemans, the IoD Guernsey's lead on economics, commented: 'The latest bulletin is once again full of fascinating data on the island's latest demographic and economic trends. Several records have been broken in the most recent quarter, and the latest figures are, on balance, more positive than negative, although there are some concerning elements.
'Guernsey's population grew by 1%, the most significant increase in some time, and now exceeds 64,000 people, the highest ever. Net migration drove all of the growth and confirms how attractive the island is as a place to live and work. Net migration was the highest since records began. Both immigration and emigration have been accelerating since COVID, but immigration has been growing faster, and the gap between the two is the largest since 2012. People want to come here and are likely making an economic contribution – the working-age population increased by 1.4%, and the dependency ratio improved marginally to 63.7%.
'The most worrying element in the bulletin is the natural change in the population. The natural decrease in the population was also the highest since records began, with the lowest number of births and the highest number of deaths. There has been a sharp increase in the number of deaths since the third quarter of 2021, and births have fallen since 2012. We need to understand these trends more deeply and act to address them because a high death rate and low birth rate increase our dependency on migration to power our economy, which is unsustainable in the long run and a beggar-thy-neighbour policy.
'The number of people in employment grew by 1.1% versus 2022 and is now higher than before the pandemic. Therefore, the labour market is strong, supported by the lowest unemployment rate since 2012. It is also tight, but there are signs of this easing, with the number of vacancies falling to the lowest level in several years. The tight labour market is likely contributing to inflationary pressures, but it seems that employers are finding workers thanks to high levels of working-age immigration.
'The critical finance sector seems to be in reasonable health, with employment levels increasing for the second consecutive quarter and strong employment growth in the professional and administrative sectors that support it. This indicates that GDP growth will be positive this year. The construction and hostelry sectors are also performing well based on their employment data, although the retail sector continues to struggle.'
'There are also further signs that the cost of living squeeze is easing for workers, which should support consumer spending. Nominal earnings increased by 7.2%, which meant real earnings decreased by only 0.7%, which is the best outcome in the last four quarters.'