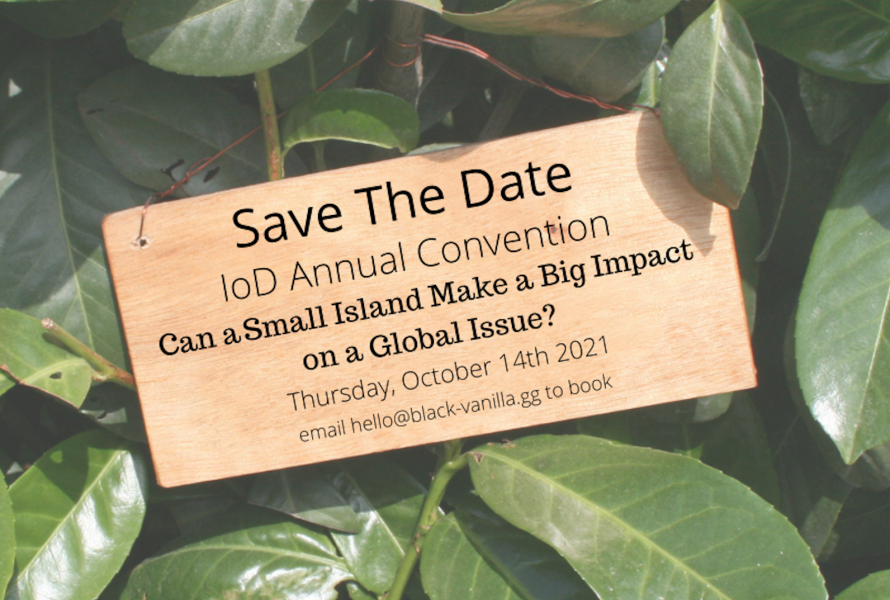 Can a Small Island Make a Big Impact on a Global Issue? 
The IoD 2021 Annual Convention will take place on Thursday 14th October. This year's event will focus on sustainability and how it is integral to the island's global brand and the wider economy.  
Building on the themes from the last two annual Conventions, the event will reflect Simon Anholt's Nation Brands concept. The Nation Brands hexagon ranks countries attractiveness and success, based on six key areas – people, tourism, exports, governance, investment & immigration, and culture & heritage. In a break from the format of previous IoD Conventions, these themes will be explored in a series of short TED-style talks.  
Amongst other speakers, the audience will hear from Tom Rivett-Carnac, one of the architects of the Paris Climate Agreement, a founding partner of Global Optimism and co-author of The Future We Choose. Tom is advising the UK Government on their COP 26 participation which is being held just weeks after the Convention. 
The organisers hope that by the end of the event, we will be able to positively answer whether our small island can make a big impact on a global issue. 
Thank you to our event sponsor, Carey Olsen.  
To register your interest in the event, taking place at Beau Sejour, or to book a table please email hello@black-vanilla.gg. 
Date:  Thursday 14th October  
Venue: The Dave Ferguson Hall, Beau Sejour 
Timings:  16:00 - TBC