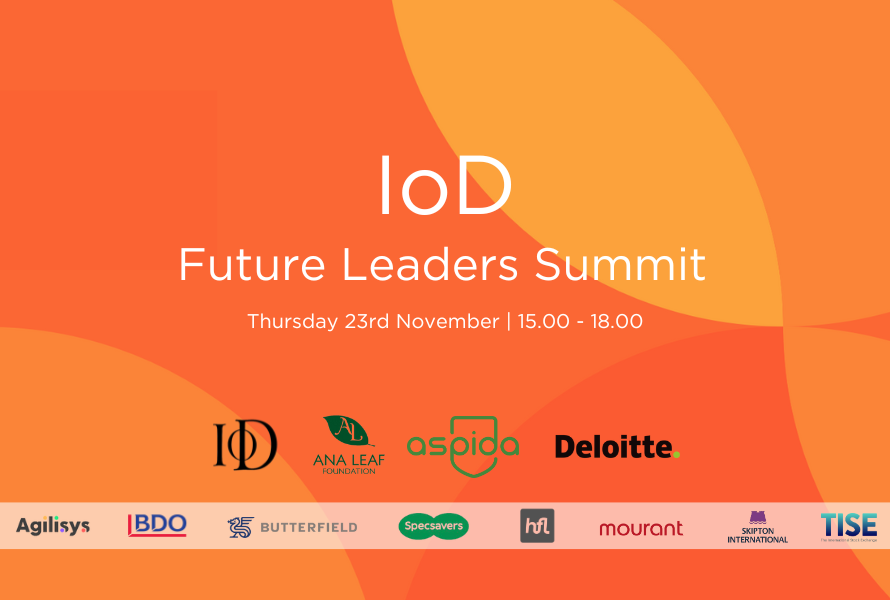 The Institute of Directors (IoD) will be hosting its annual Future Leaders Summit on Thursday 23 November from 3-6pm, sponsored by the Ana Leaf Foundation. 


The Future Leaders Summit, held at Mourant's Rotunda, will give local Sixth Form and College students the opportunity to hear from and meet young professionals in Guernsey. Students will also gain a deeper understanding of the variety of industries andlocal career opportunities available to them.
 
This year, students will hear from keynote speaker, Sam Jones, an entrepreneur, founder of Gener8 and contestant on Dragons Den, and a panel of young experts who will discuss how to find work with purpose. 
 
Sam Jones founded Gener8 in 2018. Thousands of companies collect and sell data through onlinetracking.  Gener8 puts the control back in the hands of the user by allowing people to either stop their online data from being collected and sold on or to earn money from it. Having successfully taken his ideas to Dragon's Den and, more recently, the UK Prime Minister, Sam will be an inspiring businessman for the students to hear from.  


Students will also have the opportunity to engage with local entrepreneur, Elliott Cockett from The Drone Ranger, and a panel of young local professionals. This panel, representing the digital, creative and finance sectors, will share insights from their personal career journeys. 


Tickets can be booked here.