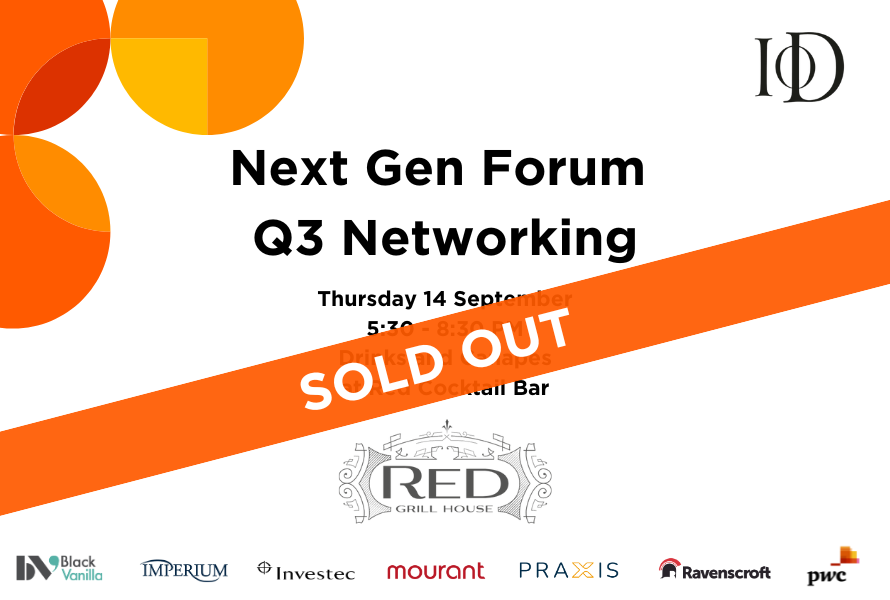 The Institute of Directors (IoD) Next Gen Forum has announced its third networking event of 2023. 
The event will take place from 5:30pm-8:30pm on Thursday 14 September 2023 at Red Cocktail Bar. 
Alongside the quarterly networking events, the Next Gen Forum committee is establishing a number of workshops and a mentoring programme. These events and initiatives are designed for up-and-coming leaders, who are committed to advancing their careers, with the tools and resources they need to succeed.
Due to venue capacity, registration is essential. You can reserve your place or join our waiting list here.
We hope you can make it for the third of this year's quarterly events, for an end of summer evening of drinks, canapés and making new connections.
If you have any questions or can no longer attend, please email: [email protected]
The IoD Next Gen Forum is kindly sponsored by Black Vanilla, Imperium, Investec, Mourant, Praxis, PwC and Ravenscroft.
Please let us know if you need us to make any reasonable adjustments for you to help you access our events and services.