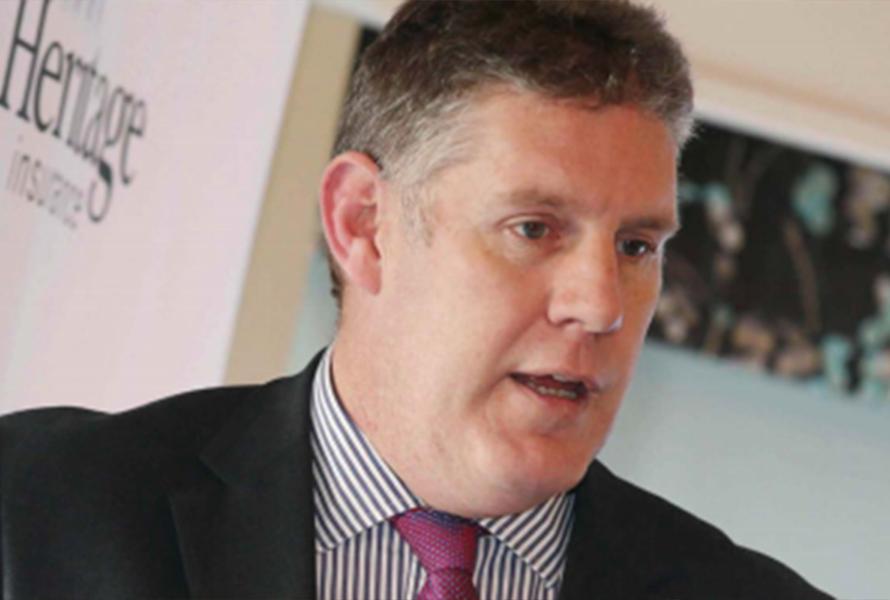 On the 13th February 2015 a sell out audience at Moore's Hotel was introduced to Colin Vaudin, the Island's new Chief Information Officer. He has been in post three months now. He wanted to talk to us about Smart Guernsey and the plans for the use of Digital media. He wants to engage with Businesses and would welcome the thoughts of business men and woman on the project and how it can be promoted and developed. 
He believes by having a Digitally Smart Guernsey it will help make things happen. They are working on a customer focussed approach and looking at continuous improvement and innovation bearing in mind the tremendous speed of development and change in the digital world.
He has 10 key actions he is looking at to make Government do things better. These are:
1)    Digitise the "Top 10" public transactions with the States of Guernsey. Apparently only 30% of us use the online tax system. This can save staff time and allow them to do more challenging work. A face to face engagement he told us costs 50 times more than a digital engagement.
2)    Introduce a single digital portal to create a "seamless customer interface". This will involve a new website and more e-forms. They are looking at examples in other locations to find the best way forward.
3)    Improve Business Intelligence (Data & Analytics). He told the members with were data rich and information poor but he hoped there would be an exciting announcement in March on this subject.
4)    Communications & Engagement (Internal & External). This involves how the information is used and how it is communicated to all their customers. In particular his job will be how to communicate with the General Public.
5)    States wide ICT Programme and Function review – he is currently reviewing every programme the States is running and assessing what is being spent and how we spend it.
6)    Infrastructure Assessment and Connectivity Policy – this involves looking into the future and predicting what life will be like in 5 years time. What infrastructure will we need then and what connectivity will be required.
7)    Data Protection and Document Management – this involves how we move information about in a secure way, for example through the cloud or in house?
8)    Cyber Security Review – the police estimate Guernsey citizens have lost over £200k to cyber theft since the start of 2015. We need to protect our citizens and our businesses from this type of threat.
9)    E-health – this involves how we utilise the technology of the future to deliver health services.
10)  Fintech & Digital Industry Strategy – working with Commerce and Employment they are looking at creating new industries in Guernsey and seeking areas where Guernsey can take the lead to create high level, well paid employment.
The challenge is that all other Island jurisdictions have the same problems. We can't do it all but we can focus on what we are good at. He would welcome any suggestions from the IoD members on how to build the digital sector in Guernsey. These are hugely exciting times and he feels privileged to be involved.