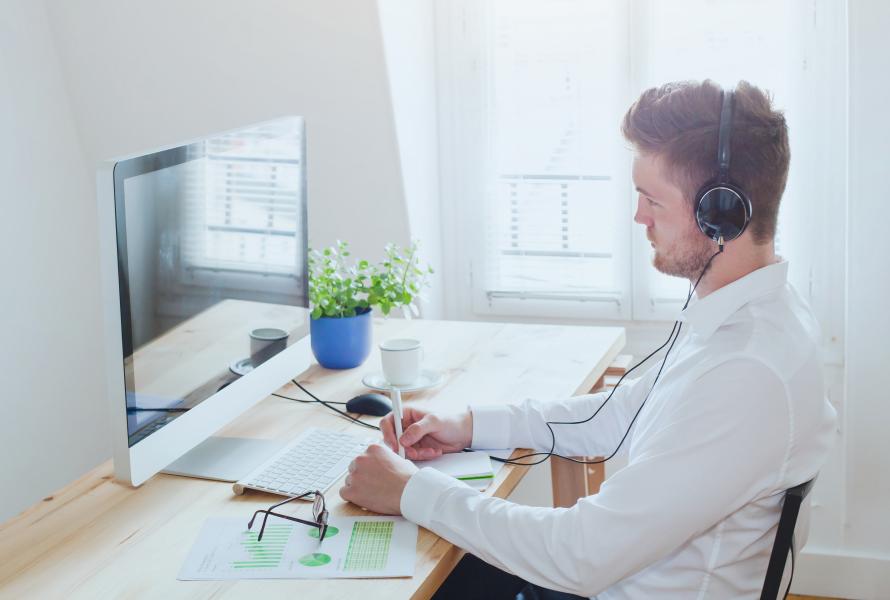 The IoD's second Wednesday Webinar on April 15th will continue the theme of resilient leadership, focusing on the science of resilience and how leaders can harness a greater understanding of the body's different nerve centres to help them handle stress.
Over the past decade, science has shown that both the gut and the heart have their own nerve centres, which take information from the environment and pass that information back to the brain.
When these are in balance we see leaders, even in crisis situations, showing courage, being secure in their own choices and forming healthy empathetic connections with others, whilst taking logical, purposeful and reasoned action. 
In this webinar, Andre Duquemin will look at the science behind these findings and provide some simple tools and techniques to allow everyone to quickly bring all three of their "brains" into balance. 
Schedule
3.00pm - Introduction from John Clacy 
3.10pm - Andre Duquemin will share the science of resilience and explain how leaders can avoid burnout and build mental strength and flexibility to help handle the increased pressures resulting from the Covid-19 pandemic.
3.35pm - Q&A
3.50 - IoD Vice-Chair Stretch Kontelj will share his insights on the macroeconomic picture, helping local directors to see beyond our local borders and learn from other countries and companies during the Covid-19 pandemic.
4.00pm - Close  
The webinar is free to attend. Thank you to Butterfield for their support for the IoD's webinar series. 
We recommend that attendees download the Zoom App to watch.
Speaker information
Andre Duquemin has worked for almost two decades in the health and wellbeing industry where he developed an interest in the science which brings the mind and body together. 
He became fascinated in the mechanisms that lead to anxiety, overwhelm and burnout and since 2015 he has coached high-performing individuals going through times of crisis.  At the centre of this work is the belief that modern scientific research is showing the way for how to build resilient, confident and courageous leaders, which is being highlighted in the current Covid-19 crisis that the world is facing today. 
He is the founder of Resilient Executives, a company that coaches and trains individuals and teams through times of pressure and crisis. His current clients include C-suite executives, business owners and national sporting organisation leaders.