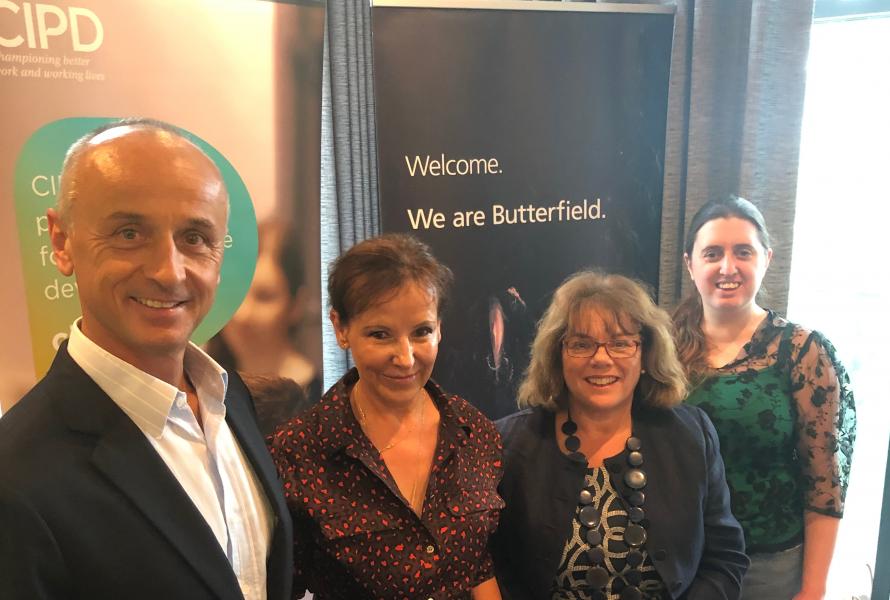 The IoD's September seminar, in partnership with the Guernsey branch of the CIPD and sponsored by Butterfield, heard from the architects of Guernsey's newly drafted proposed discrimination legislation. 
The proposals released by the Department for Employment & Social Security in July are now out for consultation, ending on 30 September. 
Deputy Le Clerc, President of the Department for Employment & Social Security, set the scene by explaining that as part of the 2013 Disability & Inclusion Strategy, the States of Guernsey agreed to develop proposals for disability discrimination legislation. 
Topics during the presentation included: 
-        An overview of the proposals
-        What is an "appropriate adjustment"?
-        Anticipatory Accessibility Duty
-        Equal pay for equal work 
The Committee is aiming to return a final set of proposals to the States for debate by April 2020.  If the States approves the proposals then the legislation would need to be prioritised for drafting, drafted and then returned to the States for final agreement. The Department estimates that the earliest the legislation could come into force would be 2021.  
Commenting on the event, Stretch Kontelj, Vice Chair of the IoD, said: 'The event was very well attended and judging by the engagement and excellent quality of questions from the attendees, the proposed legislation is a real cause of concern for business.' 
'It is obvious that the devil of this legislation is in the detail. Several attendees called for the States to make public their impact assessment analysis to help guide associations and business on the likely areas of impact and cost associated with the legislation. It is hoped that this message was heard and relayed to the Assembly.' 
The proposals are complex and far reaching, and the IoD along with other groups representing businesses in Guernsey released a statement which you can read here. 
More information, as well as an opportunity to give your views on the draft proposals, is available online at www.gov.gg/discriminationconsultation.