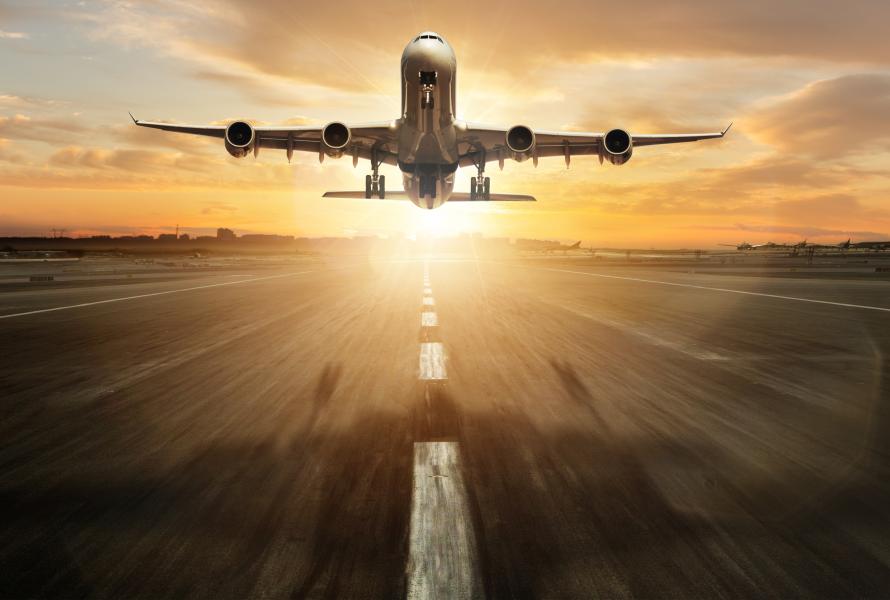 411 islanders[i] responded to a business travel survey issued earlier this year by the four business groups[ii] and which focused on air travel.  The business groups hope that the feedback will help airlines consider their post-Covid services.
The hierarchy of business needs indicated in relation to the key travel propositions showed that with regards to flight schedules, early morning and evening services are of high importance, along with reliability and competitive pricing.
Priorities for business travel
 

 

Lower Importance

Moderate Importance

Greater Importance

1st

Reliability

1%

3%

96%

2nd

Early morning and evening flights for day return schedules

8%

15%

77%

3rd

Competitive Pricing

8%

36%

56%

4th

Choice of 1-2 daytime flights in addition to early morning and evening

21%

39%

40%

5th

Through ticketing for flight connections

28%

35%

37%

6th

Choice of 3-4 daytime flights in addition to early morning and evening

 

47%

34%

19%
The survey also questioned expected frequency, destination and duration of business trips, and sought to understand expected changes in travel patterns compared to pre-Covid.  Whilst the results do not provide a conclusive picture, 25 % of respondents indicate they anticipate less travel in future, while 65% of respondents gave no specific comment on the anticipated degree of change to their business travel needs compared to pre-pandemic times.
The duration of business trip, destination and frequency
 

1-3x a year or less

1-2x a quarter

More than 2x a quarter

Total by weighted average of responses

UK trip with overnight stay

 

24%

37%

39%

8.6

UK day return

 

42%

29%

29%

8.0

CI day return

 

73%

14%

13%

4.6

International trip

 

65%

28%

7%

4.3

CI trip with overnight stay

 

82%

10%

8%

3.5
The complexity of factors which will affect the amount of air travel seen post-Covid is reflected in comments made by respondents. These include continuing concerns over health risk, increased inconveniences for travellers, and greater use of remote technology as an alternative to business travel, which 6% of respondents cited as a driver leading them to anticipate less frequent travel being required.  
In terms of destinations, the survey explored which airports are favoured by business travellers to serve different needs.
79% of respondents indicated that they will continue to use Gatwick for travel to London, whilst the results also indicate an interest for a Heathrow and a London City route for access to/from London. Heathrow features strongly as a preference for international connections, and the value of Southampton for connections elsewhere in the UK is also evident.
Airports favoured according to different business travel needs
 

 

% Respondents

For travel to/from London

1st

Gatwick

79%

2nd 

London City

41%

3rd 

Heathrow

36%

 

 

 

For Flight Connections

1st

Heathrow

68%

2nd 

Gatwick

50%

3rd 

Southampton

14%

 

 

 

For other UK travel

1st

Southampton

47%

2nd 

Gatwick

29%

3rd 

Heathrow

18%

 

 

 
The results support the idea that a coordinated schedule across Gatwick, Heathrow, London City and Southampton might most effectively serve the business community's varied requirements for air travel.
Respondents also expressed a need to travel to Manchester, and of destinations not currently served, Dublin was also shown as being of interest.
 

% respondents expressing a need for

 

 

services at least 2-3 times a week

Services at

least daily

Services

twice daily

Weighted average

Manchester

57%

39%

23%

7.0

Dublin

46%

14%

4%

5.8

Birmingham

37%

22%

9%

5.0

Exeter

34%

18%

6%

4.8

Bristol

34%

17%

5%

4.7

Rennes

32%

9%

4%

4.3

Stansted

27%

15%

8%

4.2

East Midlands

27%

12%

5%

3.5

Newcastle

13%

4%

1%

2.1
Comments by 10% of respondents noted a degree of interest in European destinations, though with no large expression of interest for any one destination.  The most cited (3% of respondents in each case) were Amsterdam, Paris and Zurich/Geneva.
'We are very grateful to members who participated in this survey on air links. The survey data and comments provided will support business group engagement with government and airlines as "normal" travel post-Covid resumes. 
'There were a wide range of responses to the questions on future air travel needs, but it was clear that access to sustainable and competitively-priced air connectivity will remain of central importance to the island's business community. Given the importance of air connectivity, we will continue to advocate that air links remain a core part of the government's policy agenda,' says Bob Moore, IoD committee lead for transport.
A more detailed note to IoD members about the survey responses and the survey results data can be found
HERE.
---
| | |
| --- | --- |
| Financial services | 58% |
| Professional, administration and IT services | 24% |
| Hospitality and tourism | 5% |
| Retail, wholesale and repairs | 4% |
| Construction | 3% |
| Business with > 20 employees | 25% |
| Business with < 20 employees | 19% |
| Non-executive | 12% |
| Sole trader | 6% |
| Primary business activity not in Guernsey | 5% |
| Other | 10% |
[ii] The survey was conducted by the four business groups – the Guernsey branch of the Institute of Directors, Chamber of Commerce, The Confederation of Guernsey Industry and Guernsey International Business Association.