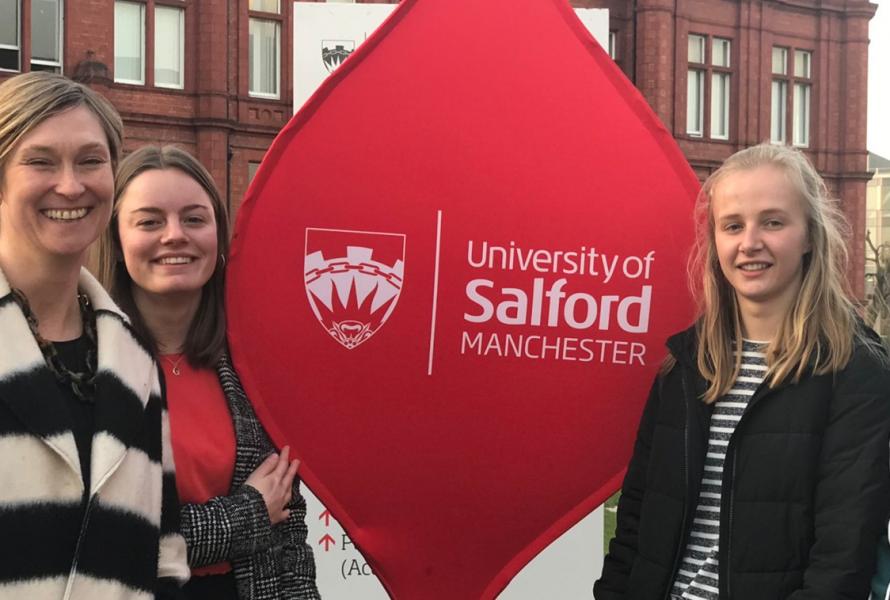 Three of Guernsey's 'Directors of Tomorrow' attended the first Institute of Directors (IOD) student conference, held in Salford last month. 
The students, Abigail Galpin and Danielle Parr from The Ladies' College and Joe Ozanne from The College of FE, won the trip as part of the 'Directors of Tomorrow' initiative, funded by the Ana Leaf Foundation. 
Accompanied by IoD Guernsey committee member Nichole Culverwell, the group spent the morning in Media City touring the BBC studios and surrounding area. They then finished the day at Salford University where they attended the IoD's first student conference, called 'Inspiring Future Leaders.'
Danielle Parr said: "All the speakers at the conference were engaging but my favourite was Matt Haworth, a young entrepreneur who set up his own socially conscious business at just 19. 
"His talk, which focused on finding something you are really passionate about and the intrinsic reasons you want to succeed rather than notions of 'getting rich' and 'being successful', was particularly inspiring." 
Joe Ozanne said: "The topic of improving our leadership skills was extremely useful.  I would thoroughly recommend students getting involved in the Directors of Tomorrow scheme as it opens up a lot of opportunities." 
The tour around the BBC studios allowed the students to see first-hand how programmes are made.  It also included a tour of the BBC Sport building.
"It was fascinating to see all the studios and everything that happens behind the scenes," said Abigail Galpin. 
"At the conference I particularly enjoyed the talk by Sharon Amesu, a lawyer, who discussed our personal branding and how to be aware of how we portray ourselves to future employers." 
The Directors of Tomorrow initiative was set up by The Ana Leaf Foundation eight years ago. The scheme invites teachers to nominate students, based on their interest in business, economics and current affairs, to attend the annual Guernsey IoD Convention. Each student then submits a blog reflecting on the convention's theme. 
Mrs Culverwell said: "I was very impressed with the engagement of the students and their insightful comments and questions. It is very clear that the trip has had a real impact on them."
Photo - Directors of Tomorrow outside Salford University - from right to left – Nichole Culverwell, IoD Guernsey Committee member, Danielle Parr, Abigail Galpin and Joe Ozanne