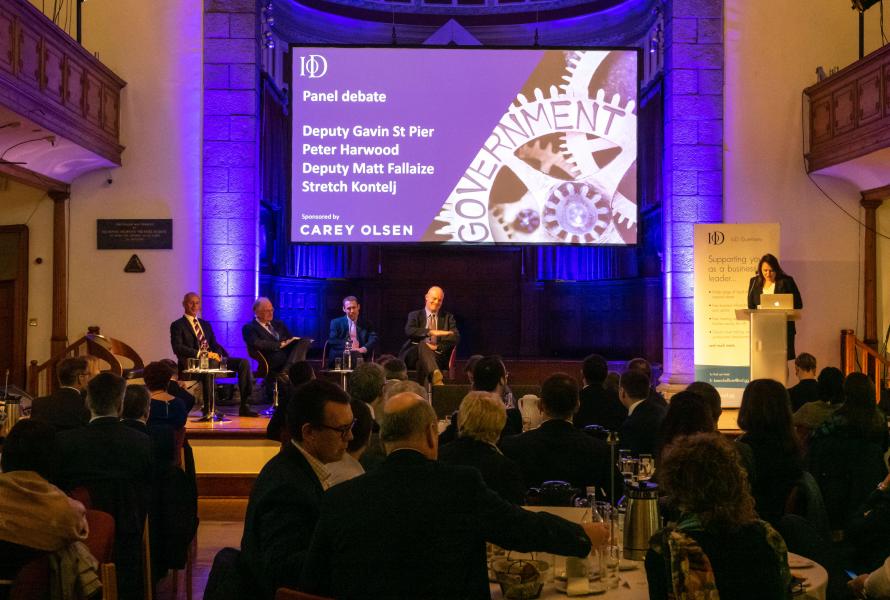 The IoD's annual Mid-Term Debate will focus on what Guernsey's business community consider to be the top priorities ahead of the island's general election. 
Ahead of the event a member survey will be circulated, the results of which will form the basis of the debate. The survey results will be presented and discussed in a panel session moderated by James Falla.  
IoD Chair John Clacy said: 'As we head towards Guernsey's first islandwide election this is the perfect opportunity for business to put forward its thoughts to the island's future States and really discuss how Guernsey needs to move forward and in particular build back better, building on the Revive and Thrive strategy and other areas which should be prioritised.'
The event, sponsored by Carey Olsen, will take place on Wednesday 16 September at St James.
Carey Olsen Managing Partner Russell Clark said: 'We are proud to once again support the IoD with their flagship events in Guernsey. They always highlight and discuss the most important issues facing Guernsey businesses, and in the current climate it has never been more crucial to get the priorities and make-up of the next States of Deliberation right. I am looking forward to what promises to be a lively and interesting debate.'
The IoD wants to make sure that businesses' needs are part of the conversation as candidates assemble their manifestos, the electorate considers their options and the next States start the new term. 
You can find out more and book here.