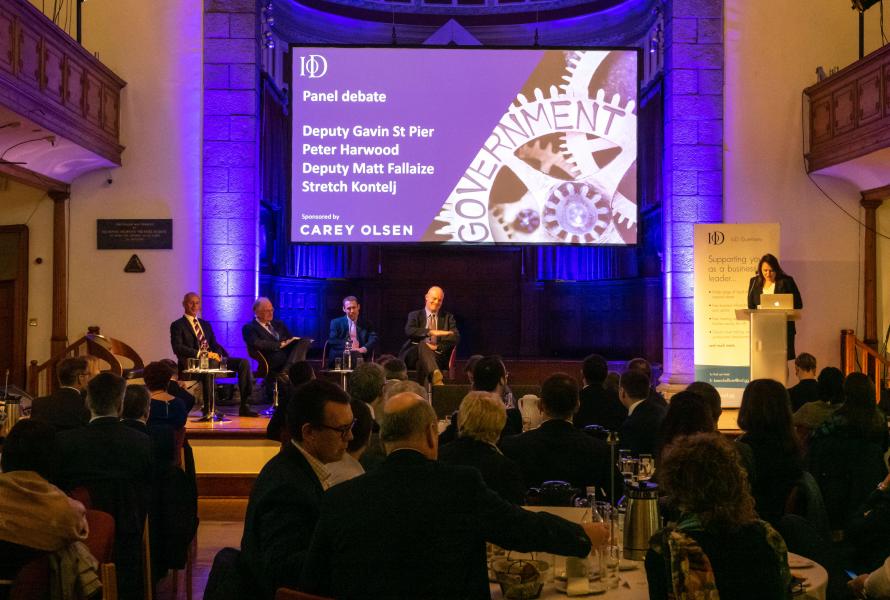 The annual IoD mid-term breakfast sponsored by Carey Olsen which was due to take place on Tuesday 17 March will change to a 'virtual' format.
The change has been made as a precautionary measure in light of the recent Coronavirus (COVID-19) outbreak.
The event will be live-streamed and attendees will be able to watch the debate online and interact digitally and also via social media. More details about how attendees can access the live video will be announced shortly.
All attendees will receive a full refund and will be sent a link to view the event.
The event will begin at 8.30am and will discuss the leadership priorities for the 2020 election. 
The local IoD committee acknowledges that the scale of the impact of the Coronavirus outbreak is, as yet, uncertain. However, in line with measures already being taken by local businesses, the IoD has decided a change in format was the best course of action. 
John Clacy, IoD Chair said: "I'm really pleased our important mid-term event has been able to go ahead albeit in a different format.  I hope everyone booked to attend will instead watch online and interact with us digitally.  It is vital for business to set out their expectations to prospective candidates ahead of June's election."
The findings of the IoD survey will be presented and then discussed by a panel -  Deputy Chris Green, Deputy Heidi Soulsby, IoD Chair John Clacy and prospective Deputy candidate Mark Helyar.  The panel will be moderated by James Falla.  
You can keep up to date with the latest advice from the States of Guernsey here. 

The IoD has also published advice for businesses on its business hub here. 

To keep informed of updates follow us on Twitter: @IoDGsy and on LinkedIn: IoD Guernsey Branch and use #IODMIDTERM20.