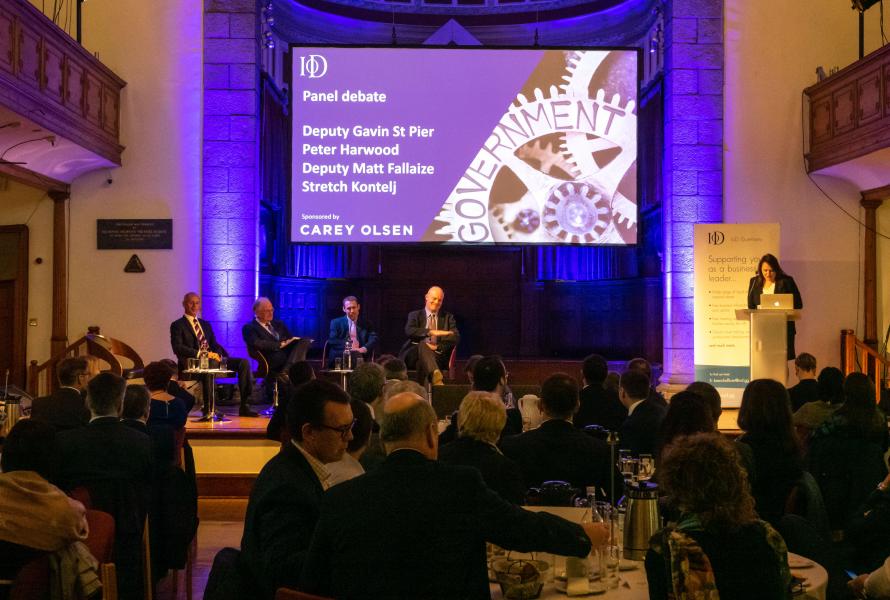 The annual IoD mid-term breakfast sponsored by Carey Olsen which was due to take place on Tuesday 17 March has been postponed.
Following the latest advice issued this morning by the States of Guernsey, the IoD has decided to postpone tomorrow's IoD Mid-Term Debate. 
It is clear that business in the Bailiwick have a lot of work to do this week to ensure business continuity and understandably, so have our panellists. 
IoD Chair John Clacy said: "The IoD is mindful of the burden on our civil services and business and we are cognisant of the current priorities. Nonetheless we remain steadfast in representing members' wider concerns about travel, education and economic diversification. We will be continuing the conversation with members and business to align their ongoing priorities for Government." 
You will be able to watch a summary of the IoD election survey results that were due to be presented, here later this week. Additional content around the election priorities will be released over the coming week.