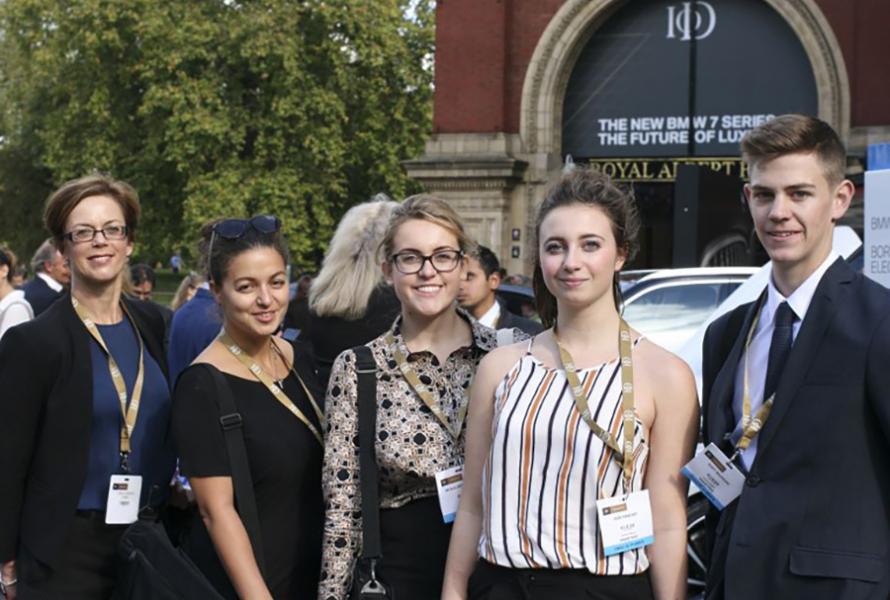 BANKING ON CHANGE
Linda Johnson, vice-chair of the Institute of Directors, Guernsey
Trust arrives on foot and leaves in a Ferrari. For me this was the quote of the day, made in a talk by Antonio Horta-Osoria, Group CEO of Lloyds Banking Group, at the recent UK IoD Convention held at the Royal Albert Hall in London. Speaking on a panel looking at the future of banking and how to win back trust in a changing world, Mr Horta-Osoria talked passionately about the need for banking to focus on customers and prudent banking and the need to shape the offering around the customers' needs in order to bring back trust to the sector.
Citing that six million people access banking via smartphone apps, that £1.2 trillion of transactions were transacted via digital means in the last six months and that connectivity will double between now and 2020, he stressed that there is certainly a lot to play for. With the current lack of trust in the conventional banking system and increasing numbers of customers opting for the digitally-enabled new entrants in the market, such as Metro Bank and Wonga, it is clear that traditional banking is unlikely to maintain market share.
With Guernsey's banking sector boasting banking deposits of £84 billion, and given Guernsey's reliance on Finance as the largest single direct contributor to the Island's Gross Domestic Product, it is imperative to give serious consideration as to how Guernsey adapts to changes in traditional banking or caters for alternative finance or the new disruptive digital technologies given the heightened threat of substitution.
However the threat of substitution is not unique to banking. Richard Scuadmore, CEO of the Premier League, also speaking at the convention, noted that social media is bringing growing tension to the competitive landscape in sport, citing that the Premier League is no longer looking at the other leagues as their key competitors but rather the changing media. Likewise in Guernsey it is already apparent that social media and technological advancements could be just as much of a threat as an opportunity.
Big brands with a high level of trust, such as Google, Amazon and Apple, were suggested as potentially being the biggest potential disruptive threats to the banking sector with a competitive offering which will no doubt be innovative and customer focused.
The panel outlined that for banks to rebuild trust they need to work together as an industry, to communicate their purpose and focus on the customer. While the Fintech offerings need to invest in brand, articulate the benefits of their product and engage with critical stakeholders; Uber's recent regulatory issues in the UK was cited as an example of where the latter was overlooked.
Where does this leave Guernsey? It is clear that the opportunities are all to play for in terms of aligning ourselves to any potential new entrants offering substitutes to traditional banking and that any investment needs to be targeted at those who will be the future and not just those in current positions of market leadership. It will however be a challenge for Guernsey to remain nimble and clearly articulate its offering and appetite for the alternative and banking disrupters unless industry and government work collaboratively.
"Trust arrives on foot and leaves in a Ferrari."