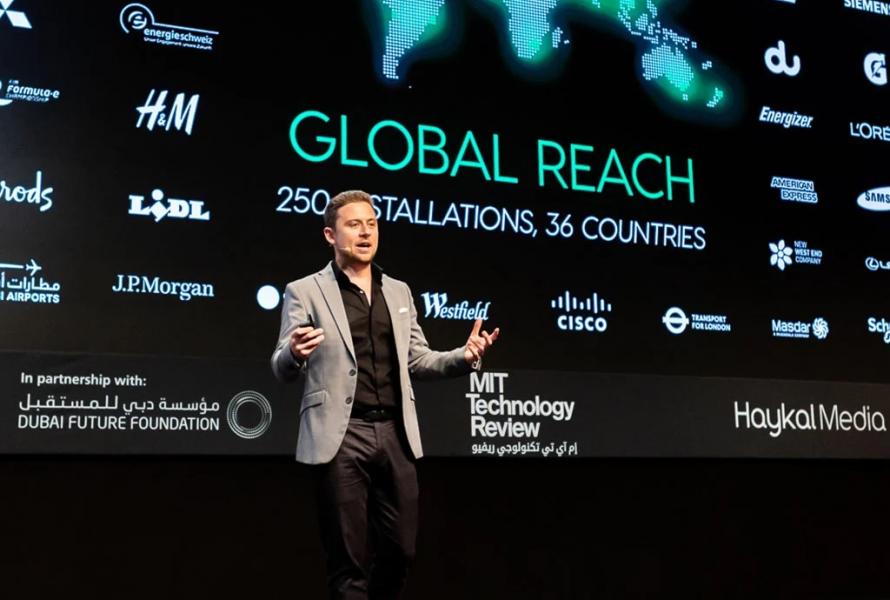 The Institute of Directors (IoD) is once again hosting its biannual Future Leaders Summit, which will be held on Thursday 24 November from 3-6pm at local law firm Mourant's Rotunda. 
The Future Leaders Summit forms part of the IoD's expansion and development of its'Leaders of Tomorrow' programme, which provides local students with the opportunity to hear and learn from top business leaders in Guernsey.  
Local Sixth Form and Guernsey College of Further Education students will gain a deeper understanding of leading local businesses from multiple sectors, discovering what opportunities are available for school leavers on the island and hearing from an inspirational keynote speaker about finding work with purpose. 
Laurence Kemball-Cook, who at just 28 became an award-winning founder and CEO of Pavegen Systems (an innovative clean technology company), will deliver the keynote speech. Laurence set out with a clear mission: to produce clean off-grid electricity, all through the power of a simple footstep. This technology has been used across the world and installed in over 150 projects in more than 30 countries. Laurence has partnered with figures such as solar entrepreneur and artist Akon, football legend Pele and will.i.am to promote his clean-tech vision. He has also worked with some of the world's largest companies including Shell, Adidas, Heathrow Airport and Europe's largest shopping centre, Westfield. 
In addition to the keynote speaker, the event will include a career panel of young local businessmen and women from the digital, creative and finance sectors. The panellists will share their stories of the paths they have taken, their influences, and the people who have had the most impact on them. 
The Ana Leaf Foundation is the headline sponsor for the event. Hayley de Putron, a Trustee for the Ana Leaf Foundation, said: 'We are proud to once again sponsor this event which helps students discover the range of opportunities Guernsey has to offer and inspire them. Businesses continue to experience huge changes. We would love to see our young islanders play their part in finding the solutions for these challenges.' 
Wendy Dorey, Chair of the IoD Guernsey Branch, said: 'The IoD is thrilled to stage the second Future Leaders Summit which aims to inspire students to "think big" about the career opportunities open to them, and showcase the wealth of opportunities available on-island for the next generation of business leaders. 
'We are passionate about supporting and inspiring young people as leaders of the future. If students can be inspired from the very beginning of their careers, they are more likely to perform well at work - leading to greater success and job satisfaction.'  
Thanks to our sponsors for their ongoing support: 
Headline sponsor - Ana Leaf Foundation 
Annual Digital sponsor - JT
Speaker sponsor - Credit Suisse 
Panel sponsor - Deloitte 
Event sponsors - Aspida, BDO, Butterfield, BWCI, HSBC, Skipton, Source Recruitment & TISE. 
Attendance to the event is free and can be booked on Eventbrite here. Thanks to our Annual Digital Sponsor, JT, this event will also be live streamed for students studying off-island.