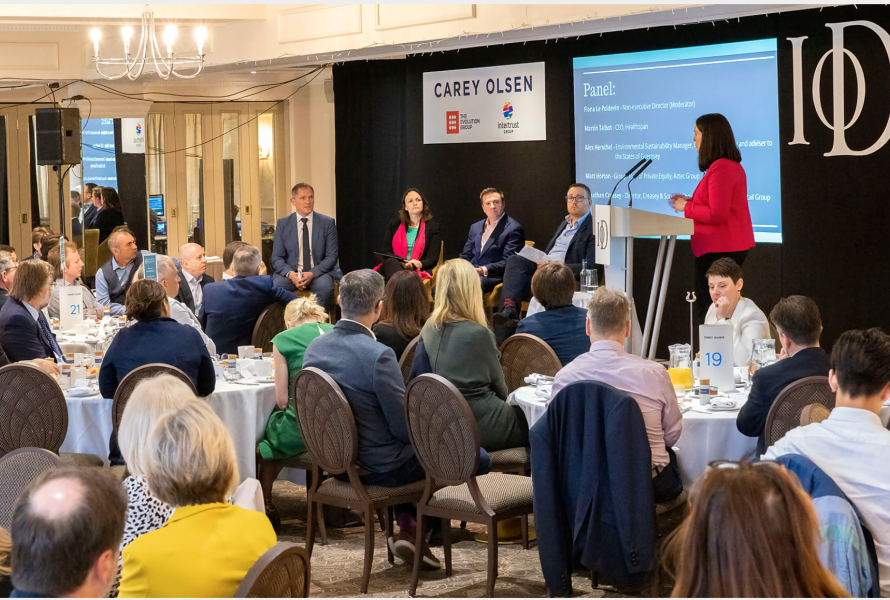 The IoD's annual Mid-Term Debate focused on how leaders need to adjust their thinking and approach post the Covid-19 pandemic.
The current volatile market conditions and exponential rate of change has exposed weaknesses in the traditional, linear-thinking model of leadership. To succeed in a post Covid-19 world, leaders will need to think and act differently.
Jonathan Knight, the Managing Director of Board Intelligence, delivered the keynote address. As experts in helping Boards focus on what matters most, their reporting and advice stimulates the forward-looking conversations that they believe every board should be having, using good governance as a powerful driver of performance.
Jonathan shared their experience of working with top FTSE-listed companies and not only discussed how the best UK Boards have responded to the pandemic, but also how they have made high quality decisions in such a complex, fast-changing environment. 
The keynote speech was followed by a panel debate, moderated by Fiona Le Poidevin. This discussed how local businesses from a range of different sectors are pivoting their strategy, leadership and culture to not only survive, but also to thrive post-pandemic.
You can watch the event again here.