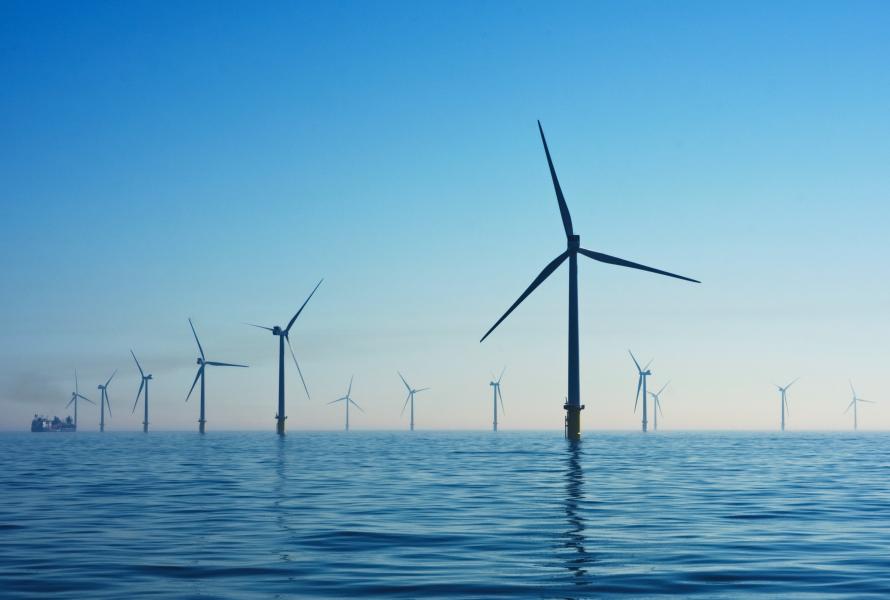 The IoD's 2021 Annual Convention explored the global issue of sustainability through a local lens. Alongside two keynote speakers, a number of the island's key influencers explored Guernsey's opportunities to enhance its 'nation brand'. 
The IoD organising committee hopes that the event is a catalyst for the island to move towards a more sustainable future. Each speaker challenged the audience to make a change; these 'asks' were directed at individuals, business leaders and decision-makers. 
We encourage business leaders to share their sustainable objectives on social media and include the #My3IoD to engage with other like-minded individuals.Tom Rivett-Carnac's '3 asks' are here to inspire you.
Governance
Make democracy work – get involved in local politics and push for a well-defined, adequately resourced, measurable roadmap to net zero in Guernsey (with periodic updates on progress).
Push your employer, supplier, investment company, government to disclose their carbon footprint and support those that do.
Start to measure and disclose your companies carbon footprint to demonstrate a credible commitment to net zero.
Culture & Heritage
As part of your CSR programme, introduce/increase focused volunteer work in Guernsey's natural environment.
Provide employee talent and corporate funds to local charities and the proposed Nature Commission.
Innovate your professional services, offering to benefit from the opportunities to monitor, evaluate and report on biodiversity loss.
Exports
Support local suppliers of goods and services (this reduces your carbon footprint, creates a demand for local sustainable and artisanal products, boosts start-ups, increases food and goods security, puts money back into our economy, and drives cultural change).
Business leaders, please review the materiality lens you currently apply to your investment and brand strategy. What weighting do you use to support local or environmental considerations of your suppliers and along your value chain? Can you consider applying a natural capital or even a five-capital approach to your decision-making 
Government, can our fiscal and policy drivers extent beyond standard economic enablers to help shift the dial from a linear economic model to a circular one?
Investment
Consider how you will take the next step in developing or refining your own corporate ESG strategy and approach to reporting.
Do a full assessment of your supply chain to identify areas of vulnerability regarding climate change. Consider how you will engage with your counterparties to adopt good ESG disciplines.
Look at how to direct new sources of finance to climate mitigation and adaption strategies whilst developing a thorough understanding of the risks involved to prevent green 'bubbles'. 
People
Build sustainability into all aspects of your business - and up weight its importance when making business decisions. 
As senior leaders, buy-in, and allocate responsibility for, sustainability to others in the organisation. 
Use the 'hierarchy' approach to reduce your energy, waste and transport emissions.
Energy: Avoid, Reduce, Replace, Offset.
Waste: Prevent, Minimise, Repair & Reuse, Recycle, Recover, Dispose;  
Transport: Active travel (walking/cycling), public transport, carshare/shared fleets, solo car use)
Tourism
Guernsey has the social capital, environmental capital, intellectual capital and financial capital to make Guernsey a leading sustainable tourism destination – can local tourism operators help make this a reality? 
Islanders need to support eco-tourism initiatives all year round and demonstrate to visitors that Guernsey is an authentic, sustainable tourism destination; consider how we (as locals) can enjoy sustainable staycations.
Encourage and support start-ups that build Guernsey's credibility as a sustainable tourism destination, such as solar-powered sailing, water-based activity businesses or visitor accommodation that meets net-zero targets.
We encourage business leaders to share their sustainable objectives on social media and include the #My3IoD to engage with other like-minded individuals. 
You can find more information on local support groups here to help turn your intentions into actions.