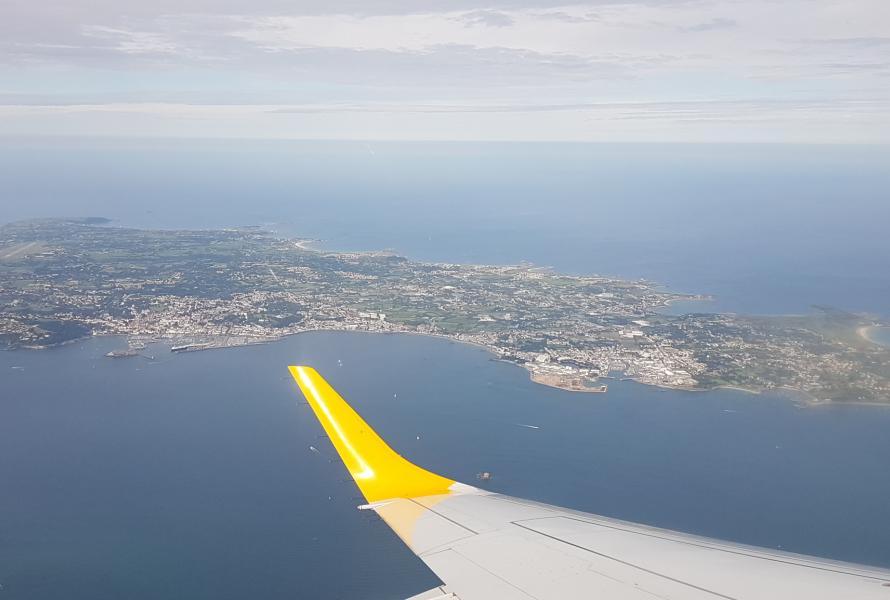 The Institute of Directors (IoD), the Guernsey Chamber of Commerce and the Guernsey International Business Association (GIBA), do not support the amendment lodged by Deputies Dorey and McSwiggan which could lead to the termination of the island's Heathrow link.
James Ede-Golightly, a committee member of the IoD said: "The Guernsey Heathrow link has been a highlight of the States air links strategy over the last year.  Moreover, the rationale for the amendment is misguided as our analysis suggests that Heathrow is not the predominant cause of Aurigny's losses."
The groups support the intention of Policy & Resources, in consultation with the Committee for Economic Development to develop a coordinated and coherent framework for all aspects of air route operation and support under the influence and control of the States of Guernsey. 
They believe a framework is required to ensure all aspects of air route policy are focused on delivering the objectives of affordability, connectivity and reliability for islanders and visitors using Guernsey's air links.  These objectives were approved by the States in December 2018.
"Delivering these objectives are key if airlinks are to serve as an economic enabler for business generally and in particular key sectors such as tourism. They will also provide important social-economic benefits, making Guernsey a more attractive place to live and work."
"The  framework should also ensure that an effective balance is delivered between the need to maintain certain capabilities in States control on the one hand and the importance of attracting, maintaining and supporting airlines provide services to and from Guernsey."
It is believed it should provide all operators with a transparent and a level playing field, while ensuring that where State funding is provided, it is done so against a clearly established socio-economic rationale.
To support this, the business groups are calling for a response from the community on how airlinks have improved over the last 12 months. The responses will inform the groups in the ongoing discussions regarding Guernsey's connectivity. 
The topic is particularly important ahead of Guernsey's 2020 election and both industry groups will be sharing the feedback with prospective deputies and the current States of Guernsey.