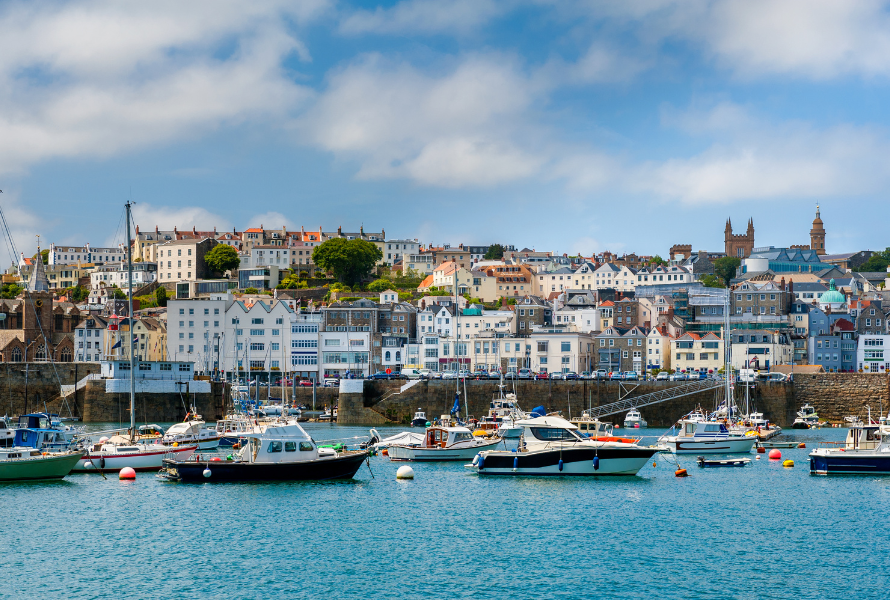 Following the release of the first estimates of Guernsey's 2021 GDP, Richard Hemans, the lead on economic matters for the IoD Guernsey Branch commented, 'The Guernsey economy grew strongly in 2021, increasing in real terms by 6% year on year following the significant contraction of 5% in 2020 during the pandemic. Although the growth in 2021 was not as high as the UK or Jersey, Guernsey's economy did not decrease as much in 2020 and it is now larger than it was in 2019, whilst the UK's and Jersey's economies are still smaller. 
'The relative success and prosperity of the island is also underlined by the fact that its GDP per capita (a rough proxy for productivity) is 61% higher than the UK (2021 figures) and 20% higher than Jersey (2019). Although the 2008 financial crisis and the pandemic have meant that economic growth has averaged only 0.5% per annum over the last 10 years, we have outperformed the UK and Jersey.
'However, whilst the island's GDP per capita grew by 5% in 2021, it remains lower than 2019 and has remained flat since 2017, which means there has been no increase in living standards over the last four years. Productivity has also stalled during that period - as it has in many other countries too. 
'Corporate profits rebounded in 2021, increasing by 10% after declining 7% in the pandemic, whilst employee compensation grew by only 2% in real terms. 
'Our dependence on the finance and professional services sectors is highlighted by the fact that these sectors make up nearly 50% of the economy. Finance remains the largest sector and returned to growth in 2021, albeit slightly smaller than is was pre-pandemic. It is clear that to drive future prosperity in the Bailiwick, the finance sector needs continued support. 
'Every sector grew in real terms in 2021 except professional services (although this sector was one of the few to grow in 2020) and the output of all sectors has recovered to pre-pandemic levels, with the exceptions of finance, transport and hostelry. Finance is a mature, highly competitive sector, whilst transport and hostelry have been acutely affected by COVID-19. Retail and finance have grown more slowly than the overall economy, whilst construction and administration services have grown faster in 2021. 
'Whilst it seems likely that the local economy will have grown further in 2022, the outlook for 2023 is more uncertain in the context of rising interest rates, inflation and taxation, and bleak prospects for the UK given its recent political and financial upheaval. In this environment, flat or low single-digit growth would be very positive for the island.'