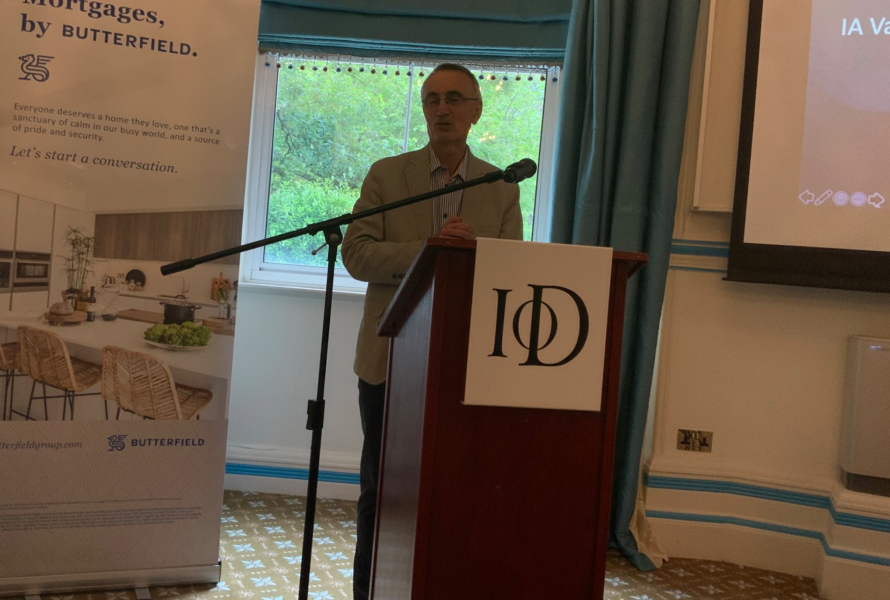 The IoD July event sponsored by Butterfield hosted leading intellectual property (IP) and intellectual capital (IC) expert, John Ogier.  
The event showcased how many Guernsey businesses don't understand the basic principles of IP and IC, explained how to keep their own safe and outlined the common mistakes made by businesses in this space. John highlighted that 80% of a business's value is in intangible assets like IP and IC and said: 'IP touches everything and gives confidence to entrepreneurs that their ideas are protected.' 
John touched on the IP portfolio which include trade marks, patents, copyright, performance rights, design risks and geographical indictors, amongst others. He reminded the audience that board directors need to understand intellectual assets within the context of corporate strategy and how IP can be exploited. 
From 2006 to 2014, John Ogier served as Registrar of Intellectual Property in Guernsey and has since continued to work in this area, becoming an IP economist and the Chairman of the UK organisation for intellectual property, IPAN. 
Whilst focusing on the local outlook, John's presentation also featured insight from the international IP industry. You can view John's slides here.  
As well as helping attendees understand IP, John highlighted the importance of successful IP management with real-life case studies and examined the role that knowledge-based capital can play in developing the Guernsey economy. The event was recorded live and can be viewed below and you can view the slide presentation here (copyright and all IP rights reserved).