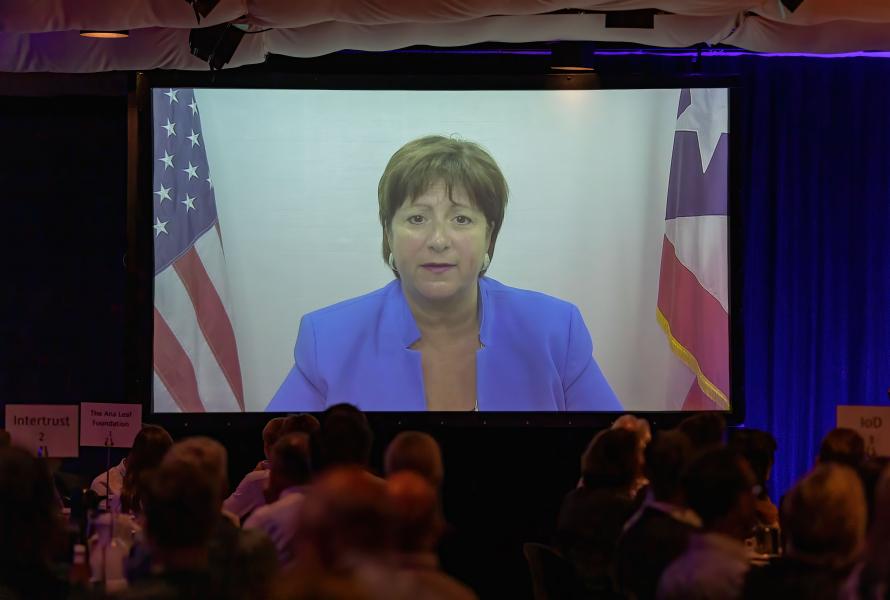 The current crisis gives Guernsey a once-in-a-lifetime opportunity to pause. To plan how we can grow our economy back bigger and more sustainably than before – to revive and truly thrive. But how can we pick the winning ideas and prioritise those initiatives that will lead to a step-change in Guernsey's economy?
Attendees at our Mid-Term Debate heard from Natalie Jaresko, the Executive Director of the Puerto Rican Finance Oversight Board.
Natalie took time out of her busy schedule to share her thoughts on the opportunity that Guernsey has to Revive and Thrive and create genuine change.
Natalie's extensive experience includes being the former Finance Minister of Ukraine. She has overseen the debt restructuring of the State of Puerto Rico, implemented sustainable fiscal policies, and delivered several public sector efficiency initiatives.  She believes good leadership incorporates strategy, integrity, hope and decisiveness. Here are her thoughts on the opportunities for Guernsey:  
Wendy Dorey, Vice-Chair of the IoD and the host for our Mid-Term event said: 'To have someone of Natalie's calibre and experience speak at our event was the perfect way to set the scene for our panel discussion, and we are very grateful to David Ummels for making this possible. She echoed many of our members' sentiments which we captured in our pre-election survey and provided an invaluable, independent view on the key areas Guernsey could focus on in the next political term to deliver sustainable economic growth.'