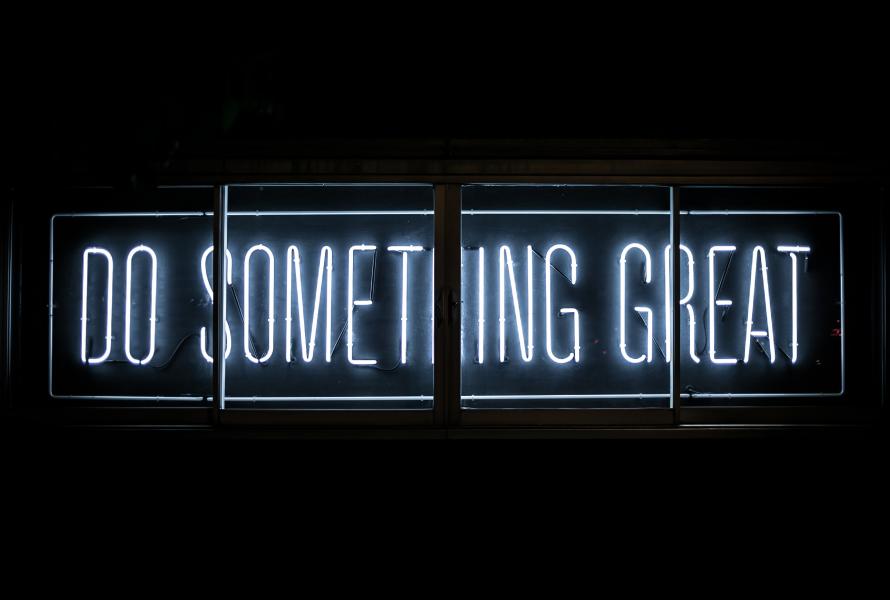 The Guernsey Branch of the Institute of Directors (IoD) welcomes Guernsey's university, A-level, vocational and business studies students to the first Directors of Tomorrow Career Inspiration Summit.
You can watch the full event here. 
Sponsored by the Ana Leaf Foundation, the event will take place on Tuesday 15 December 2020.
You'll gain insights and inspiration from entrepreneurs and industry professionals who will  share their career journeys and experiences in business. 
Little Island, Big Picture
Opening the session, IoD Chair John Clacy will look at the role Guernsey plays in the world and how students should 'think big' about the career opportunities the island can offer now and in the future.  
Make Your Purpose Pay
The event's keynote speaker, sponsored by the Ana Leaf Foundation, is Tessa Clarke, award-winning entrepreneur and founder of Olio, a mobile app for food-sharing which aims to reduce food waste. She will discuss how to make your purpose pay and how to put your passion and purpose into a sustainable business. 
Future of Work
Chris Gnapp from Leapfrog Recruitment will discuss how Covid-19 has affected the way we work and how this change could benefit those who are looking ahead to what skills will be required. 
Personal Brand
PraxisIFM have invited Authentic Alex to discuss how to develop your personal brand and stand out from the crowd.
Journey to the Top - Careers Panel
The event will conclude with a KPMG-sponsored careers panel, allowing you to hear from professionals on their personal career journeys.  
E-certificate
Students who attend will be issued with an CPD e-certificate which can be used on CVs, LinkedIn profiles and university or job applications. 
Aimed at sixth form and university students, the summit takes place on Tuesday 15 December and is free to attend; you can opt to attend in person or join virtually. 
A certificate of attendance will be available to all attendees. Refreshments will be provided. 
You can book here.
Event information:
Date: Tuesday 15 December 2020
Venue:  Upper Globe, Mourant, Royal Chambers, St Julian's Avenue, St Peter Port, GY1 4HP
Time: 4.15pm - 8.30pm