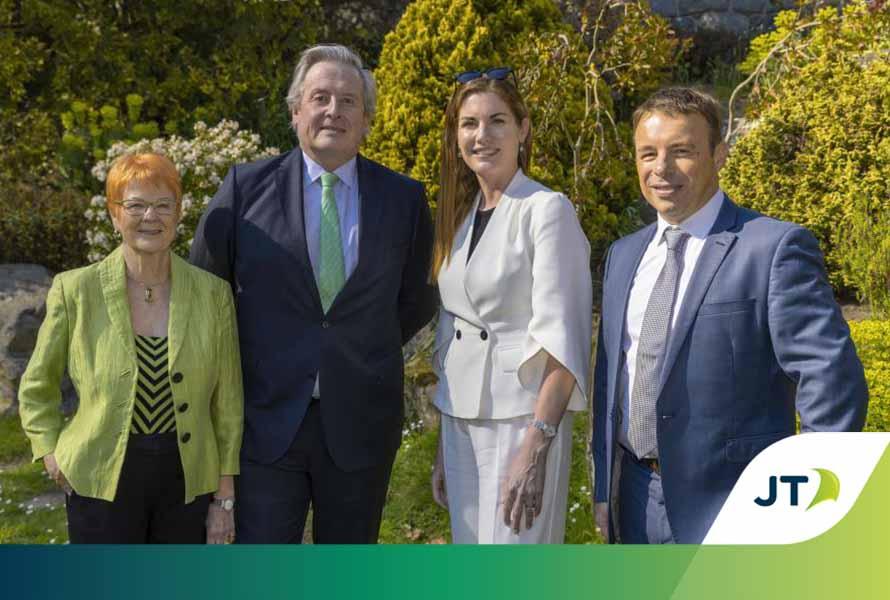 Entries for Guernsey's inaugural Institute of Directors Director of the Year Award have been reopened following the award postponement last year.  
Directors in all sectors of business are eligible to enter the awards which have been sponsored by JT Guernsey. Full details of how to enter the awards can be found here.
The awards recognise excellence in leadership, proven governance skills and the individual's impact on the culture and success of their organisation. There will be a focus on leadership excellence over the last 12 months and the recognition that better directors build better businesses.  
Roy McGregor, IoD Guernsey Committee Member and award coordinator said: "We're delighted to announce entries are now open again. We're very much looking forward to reading them and know that there are many worthy contenders amongst Guernsey's diverse and very successful business community. We hope the award will become an annual fixture locally."   
Paul Taylor, Managing Director, JT Guernsey said: 'It has been inspirational to see the resilience of the Guernsey business community over the last year and we're delighted to be able to support these inaugural awards to honour the achievements of directors representing a wide spectrum of organisations across the private, public, and third sectors. At JT we recognise that in an increasingly digital world, today's business leader needs to invest in emerging technologies and embrace innovation. We fully support the IoD's efforts to identify and fill the digital skills gap locally so that our business community, not only survives, but thrives.' 
The judges are Stuart Falla MBE, Carol Goodwin, Roy McGregor, Gordon Wilson and Charlotte Denton. All are experienced directors across a variety of sectors.  
Carol Goodwin, judge, said: "What I'm looking for in Guernsey's Director of the Year is not only how they perform when their business is doing well, but how they perform in more challenging situations. We have certainly seen difficult conditions over the last 12 months, and this is a chance to showcase how well Guernsey directors have helped their organisations to weather the storm." 
"If you know a worthy Director, please nominate them. We're encouraging nominations from a diverse cross-section of Guernsey's business community. An individual can nominate themselves but we're encouraging others to nominate someone they know." 
The Guernsey Director of the Year Award will be presented by a representative from JT Guernsey at the Guernsey IoD Annual Convention in October.  
Entries close on close of business Monday 9th August 2021.