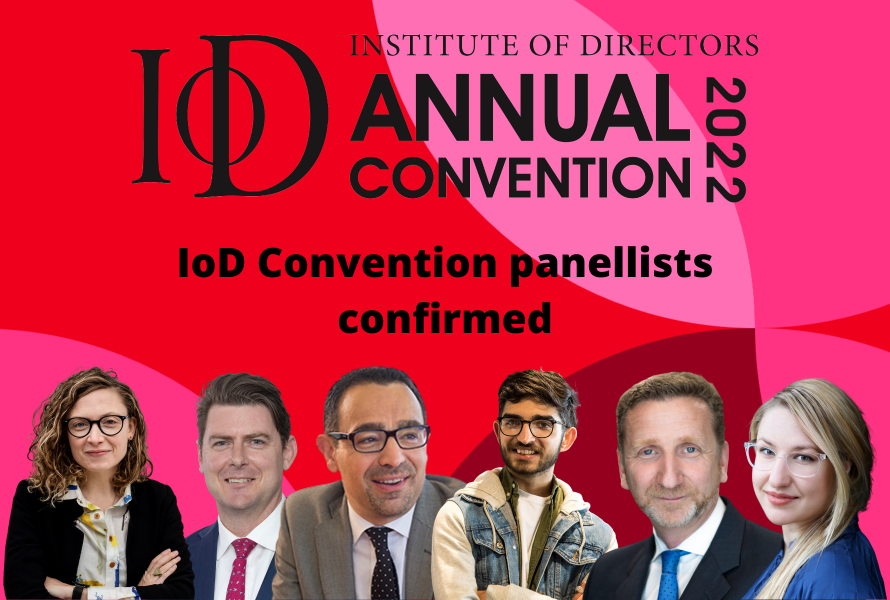 The 2022 IoD Guernsey Convention will focus on how to navigate the 'new order' of geopolitical risk, protectionism and what this means for businesses and directors in Guernsey. The event will take place on Thursday 6 October, at the David Ferguson Hall at Beau Sejour. 
The event will welcome Dr Wolfango Piccoli, Co-President at Teneo – a global CEO advisory firm – as the keynote speaker. Dr Piccoli has extensive experience helping financial institutions and corporations manage political risk in the UK and Europe.
The event will also host a panel session to discuss how boards must adapt to meet these future demands. The panel will highlight how to look beyond the bottom line and the year ahead, how to break away from the mould of traditional decision-making, the importance of communication with key stakeholders and how to create long-lasting change.
The panel moderator will be freelance facilitator and strategic advisor to B.Labs, Charlotte Sewell, who works with business networks and communities to strengthen best practice sharing on climate action and organisational sustainability strategies.
Joining Charlotte on stage will be Glen Tonks, Country CEO at Credit Suisse, Kaya Axelsson, Policy Engagement Fellow at Oxford Net Zero, Martin Bunch, Managing Partner at Bates Wells and Akash Thaker, Youth Board Member at Good Energy.
The panel session will also examine the Boardroom 2030 initiative and learn from Charlotte's experience spearheading this project ahead of COP26, where she led the initiative at The Eden Project with more than 120 participating businesses earlier this year. Martin will be able to provide feedback on how the BR2030 process has positively impacted Bates Wells as a business, and Akash will share his insights on the value a Youth Advisory Board can bring to a main FTSE-listed Board.
Jo Huxtable, Partner at Deloitte in Guernsey, the IoD Convention's panel sponsor, said: 'We're proud that our support has helped to facilitate a panel which includes business leaders with diverse experience and opinion, including next-generation directors. We look forward to hearing from these panellists as they analyse the exceptional challenges faced by directors and how the boardroom can evolve and prepare for the decades ahead.'
Charlotte Sewell said: 'I'm excited to engage all the attendees in the question: 'How do we make our boards fit for the future?'
'It will be brilliant for attendees to experience what it looks like to have a youth adviser on your board and we'll also have the opportunity to have a look at what smart stakeholder governance could look like for a 2030 future.
'Come ready to think about boards, governance and how to make your business fit for a 2030 future.'
As well as the keynote speaker, dinner and panel discussion, the evening's schedule will also allow time for discussion and networking.
The event will begin with a drinks reception at 16.00 and guests will be seated at 17.00. Dinner will be served at 19.00. The event will conclude at 22.00.
To book a table, please visit the IoD website here.
The Annual Convention is sponsored by:
Headline Sponsor – Carey Olsen
Speaker Sponsor – Teneo
Panel sponsor - Deloitte
Dinner Sponsor – Credit Suisse
Annual Digital Sponsor – JT